As the curtains draw to a close on the year 2018, Xuan Sports celebrated it with a bang at our new headquarters at Bestway Centre. 
Our training ground was transformed into a big playground for the students as a big bouncy castle was erected right in the middle of it. All kids, big and small, had fun bouncing around the seemingly enchanted castle. It was indeed a novelty for Xuan Sports athletes to step onto the training ground without having to train.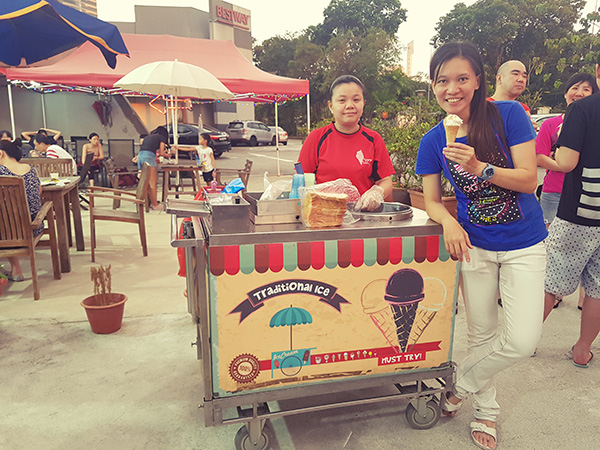 We are really fortunate to have supportive parents who sponsored us with the scrumptious buffet spread, the yummy slushie drinks and also, the unforgettable traditional cart ice-cream! We were spoilt for food choices and everyone enjoyed the indulgence. 
Why did we put in such elaborate effort for a year-end party? In fact, this is also a celebration of Xuan Sports' 5th birthday. Yes, we are half a decade old! We have been through half a decade of ups and downs; half a decade of changes, and half a decade of students. Having survived half a decade says a lot about the Xuan family and its resilience. Having said that, let's have a flashback into 2018 before we move forward to welcome the new year!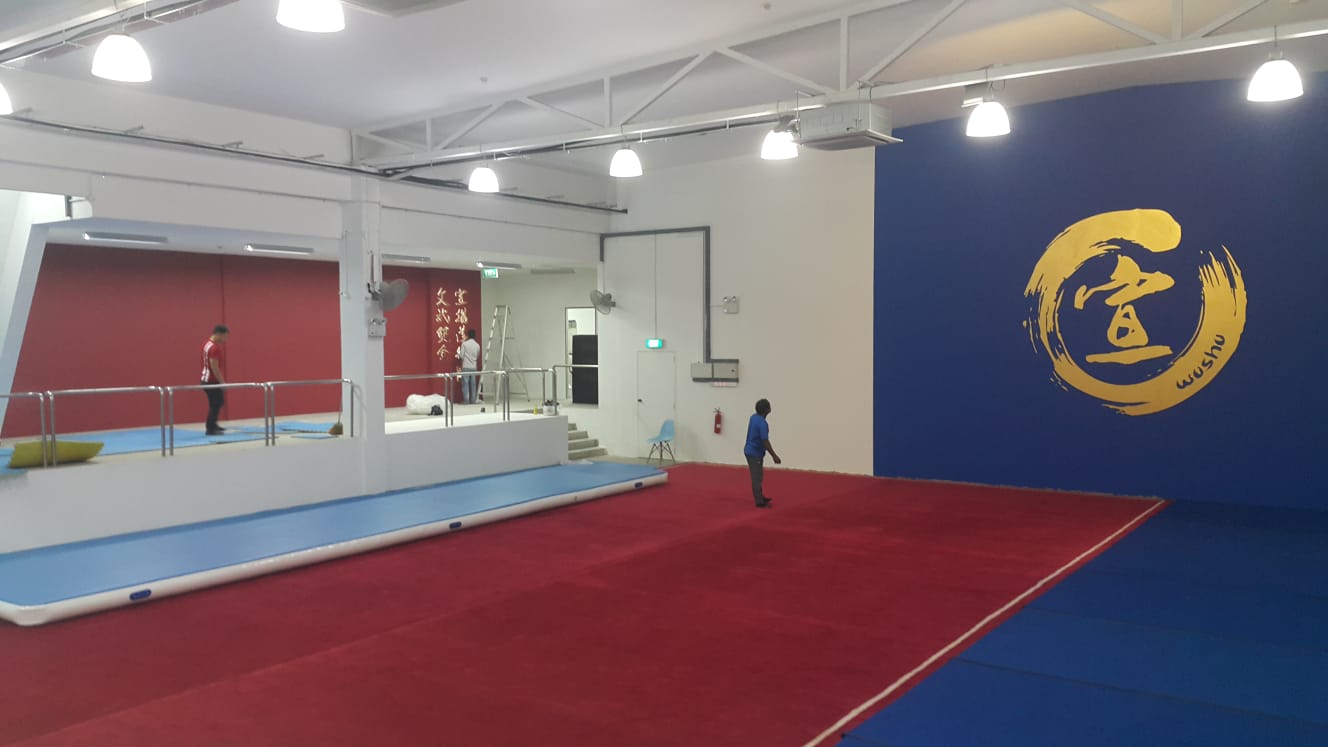 One of the biggest things for us is moving twice in the year 2018. In January this year, we moved our headquarters into Big Box. A cosy but comfortable training ground, which served us well. Parents enjoyed the ease of walking to the connected shopping malls such as Jem and Westgate while their children were training. They also took pleasure in squeezing into our small parents' corner while waiting for training to end. 
Then, the time came when we had to opportunity to move our headquarters into a venue that is three times the size of that at Big Box. And move, we did. At our current headquarters at Bestway Centre, we enjoy the spacious environment with added facilities such as a meeting room, a nice big store room and also a corner dedicated to Sanda. Our parents' cosy corner has also grown in size at the new venue, allowing more parents to lounge around during our training. What's more, we are right beside a popular restaurant, Legacy Seafood! This serves our stomachs well whenever our hunger pangs hit! We are very happy with our current location and the fantastic training ground.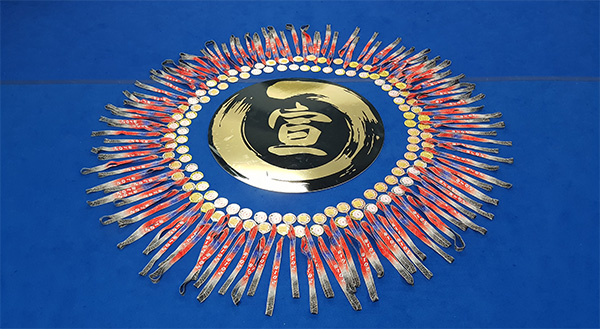 So, what were the things that went well for us? 
Well, the fact that we survived these five years! We can't be more thankful to our students and parents for their strong support to the Xuan family. Also, not forgetting all our dedicated coaches, past and present. They have been the pillar of Xuan Sports, taking our students through greater heights in each stage of their development. 
Medals and wins are one thing for us, yet, our coaches have also taught our athletes the importance of humility, and learning to deal with defeat. The make of good character lies in the values that are imbued into the individual. Undoubtedly, winning is important, but it is not the only thing for every single athlete of Xuan Sports. It is the camaraderie that we share that holds us together. Each and every Xuan Sports athlete understands the importance of sportsmanship and has truly displayed this in every competition by cheering for their team-mates who may be from different schools, and respecting our opponents. 
Of course, we do not forget to celebrate our successes together and continue to work harder for every competition and performance.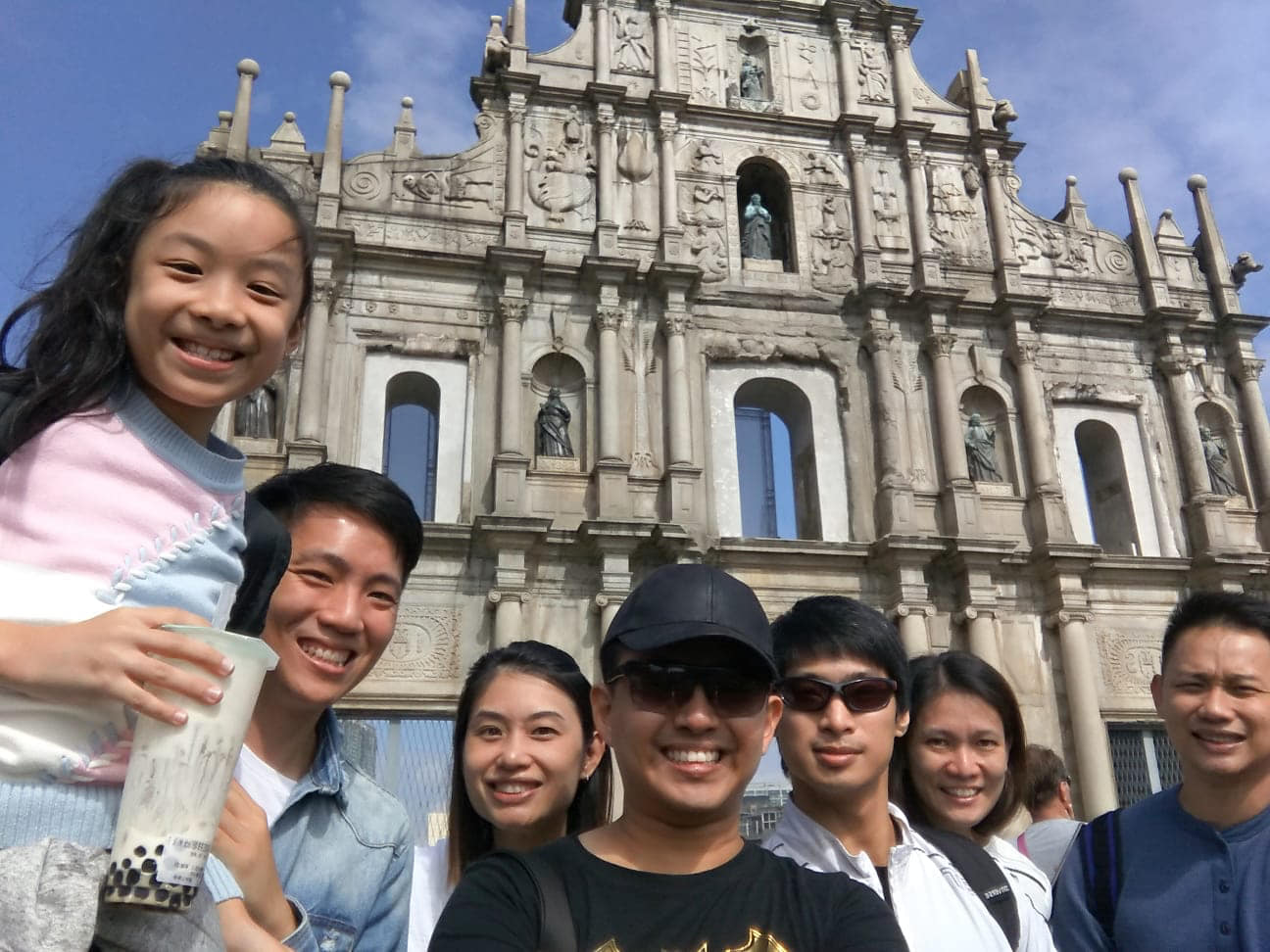 For that, we rewarded our coaches for their hard work by having a retreat to Macau. There, we forget about everything Wushu and simply had fun sightseeing and shopping. Bonding by having fun: a great way to end the year's work for our committed coaches. Everyone came back happy from the 'Vegas of the East'.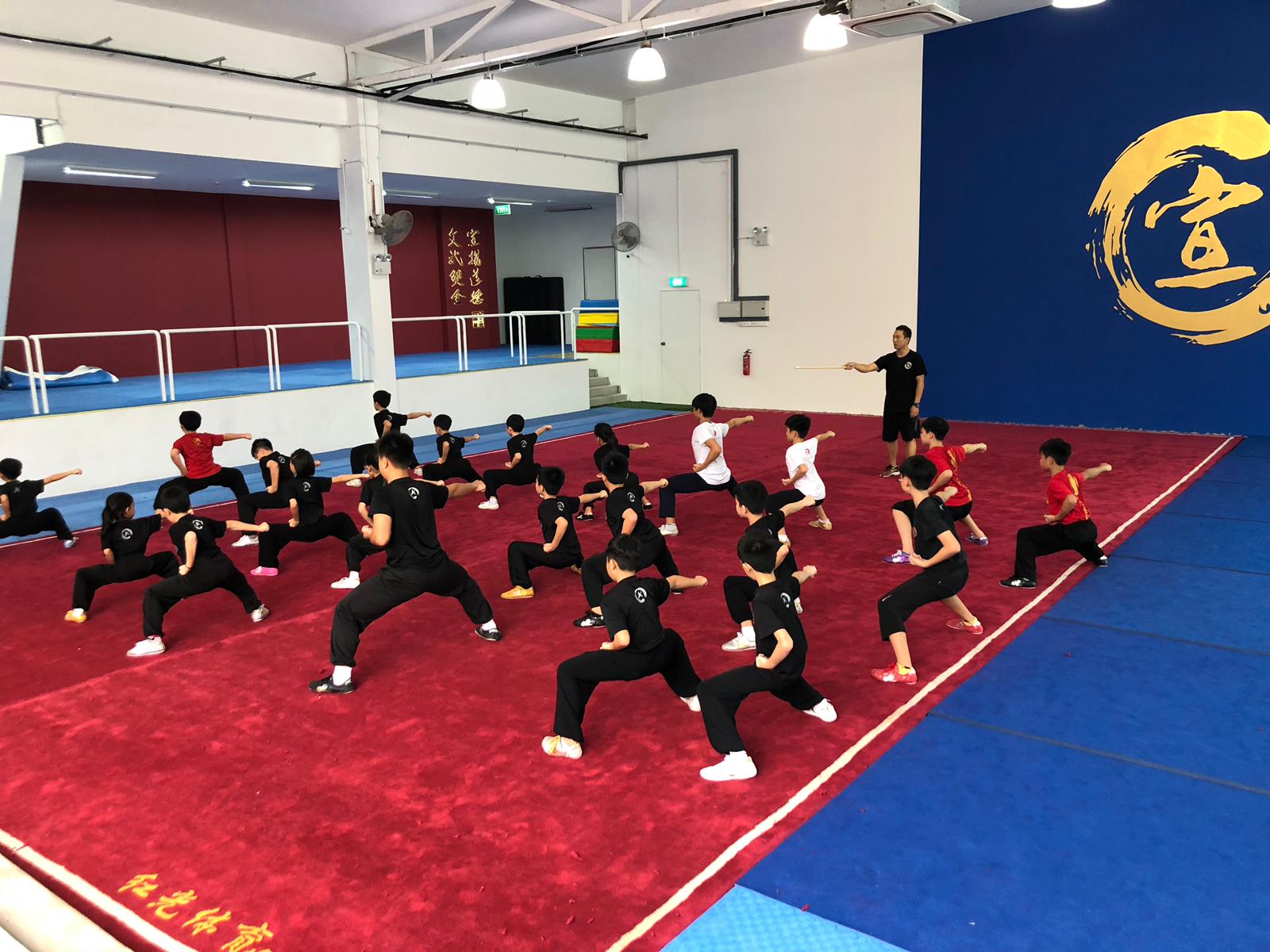 Another key highlight of 2018, is our first ever Xuan Boot Camp. This was an intensive training camp for our elite athletes in preparation for the National Wushu & Sanda Championships 2018 organised by the Singapore Wushu Dragon & Lion Dance Federation. Besides the tough training, our athletes managed to have some relaxation through games and they even worked together to put up the Christmas tree for our headquarters! We are thankful to Legacy Seafood, which provided the delicious daily lunch for the camp. 
This year, Xuan Sports also found a great opportunity for our corporate social responisibility development. Our coaches has started working with MINDS (Movement for the Intellectually Disabled of Singapore) to train their Lion Dance team in preparation for upcoming performances in 2019. 
In fact, working with special schools is not new for Xuan Sports. We have been working with special schools such as Metta School, as well as, Towner Gardens School. This sets us apart from others and helps us move closer towards our vision of bringing Wushu to the masses. We are very happy to be part of this movement.
Other developments in Xuan Sports include collaborating with the Contemporary Arts Research Association. Our athletes performed for a couple of their events and will be looking forward to more collaborations in the arts. Given the nature of the sport, such as collaboration will be ideal and it also helps our athletes understand the other side of art. 
All in all, 2018 was a great year for us and we look forward to more exhilarating future developments and adventures.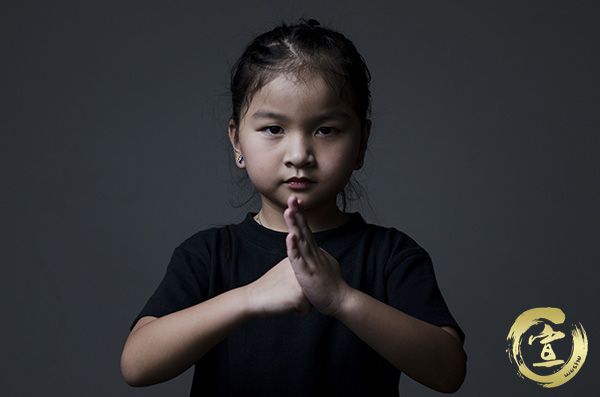 Here is Xuan Sports signing off for 2018 and see you in 2019!