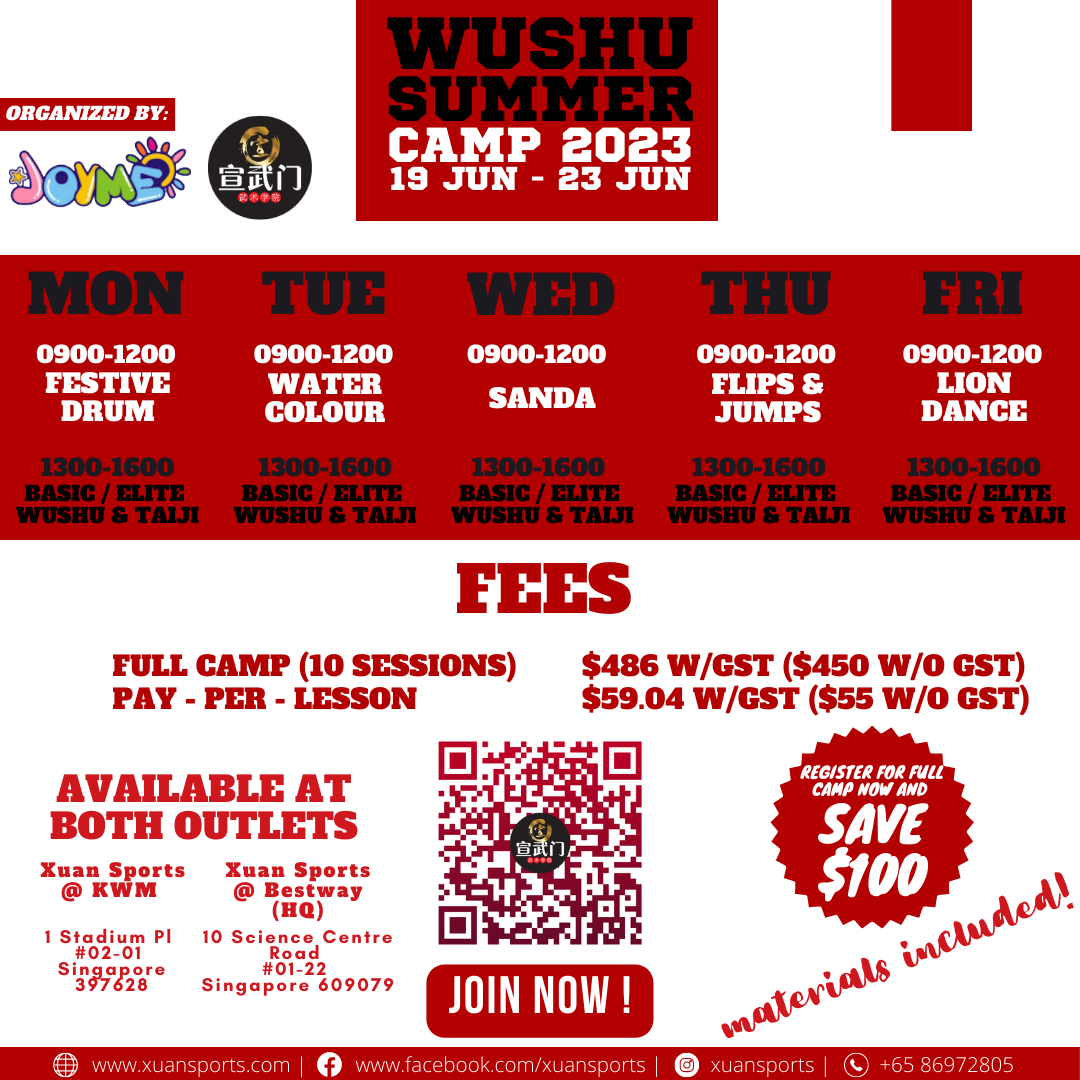 Summer Camp 2023! ⛺☀️
June holidays are around the corner and so is Xuan's annual Summer Camp! 
This year, we have exciting activities lined up for you besides Wushu (Basic & Elite): 
Sanda 🥊
Flips & Jumps 🤸🏻‍♀️🤸🏻‍♂️
Festive Drum 🥁
Lion Dance 👹
and.. a very SPECIAL Art immersion session! 🎨
Do sign up for the FULL camp to enjoy better rates! 
Alternatively, you can also select your preferred session & pay-per-session. (Fee details provided in poster.)
Pls register via this link: https://forms.gle/Hr9mEy6VXnwNjpT46
Or scan the QR code.