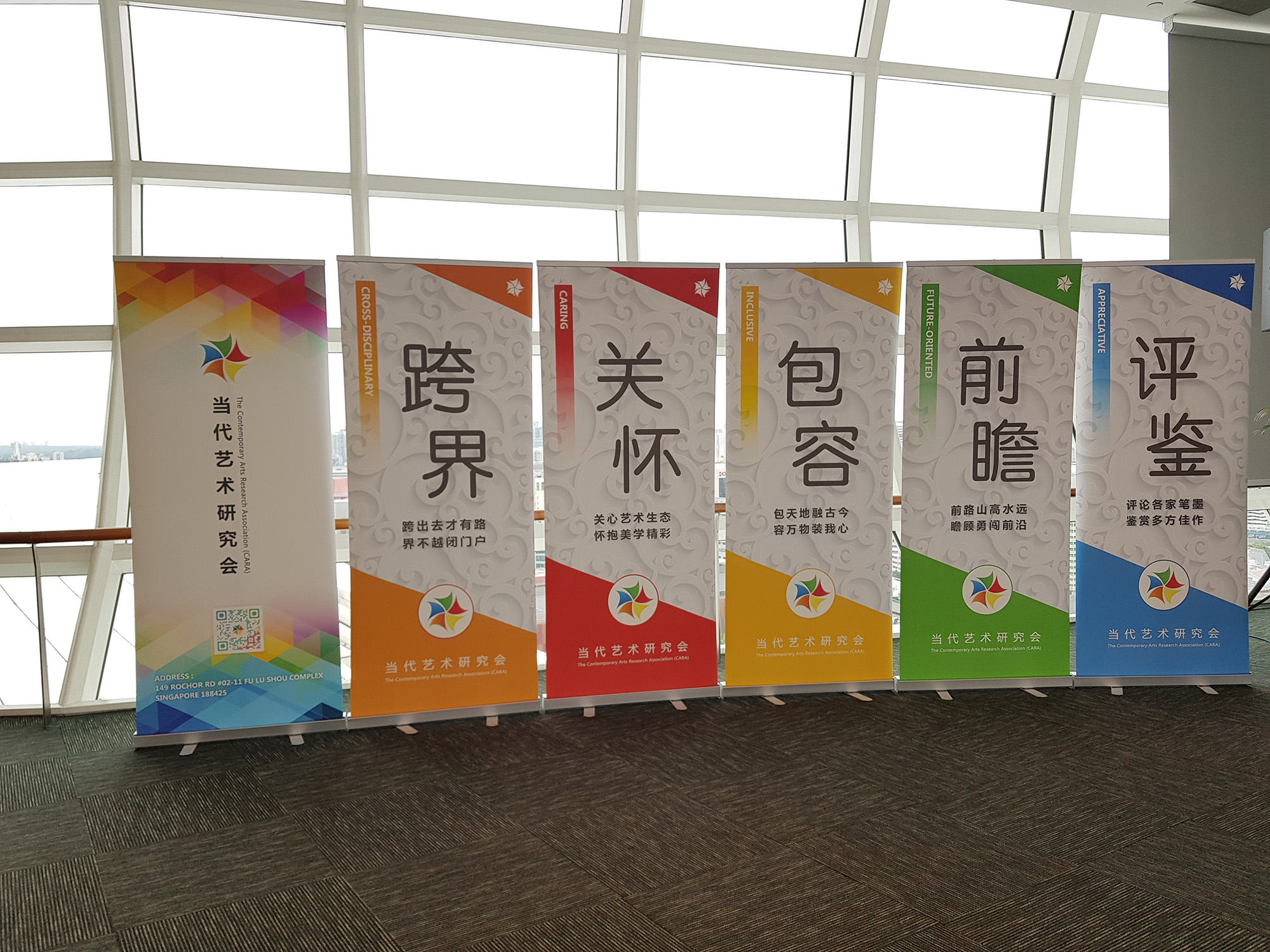 Xuan Sports is really proud to be part of the Arts Forum and launch of the magazine for the Contemporary Arts Research Association (CARA) at The Pod@the National Library on 1 July 2018. 
Our Taiji Team, consisting of Clement Gwee, Davina Sim, Grant Ng, Isaac Wong, Kacie Tan, Lee Xin Yuan, Lee Qin Yuan and Jenise Lim, performed the opening act for the event. 
This Taiji performance was choreographed specially for this occasion by Coach Jennee and Coach JunMing. It started with a group Taiji Quan routine that displayed the flow of swift and slow movements with occasional fast, impactful movements. The double Taiji Fan was up next, which was performed by the duo, Isaac Wong and Lee Qin Yuan. The beautiful Taiji fan routine is a fine display of grace and how a seemingly harmless item can be turned into a 'weapon'. Finally, the Taiji Sword routine closed the item, showing the audience a good spread of the different Taiji routines available. 
The performance was met with roaring applause and left the audience more than impressed.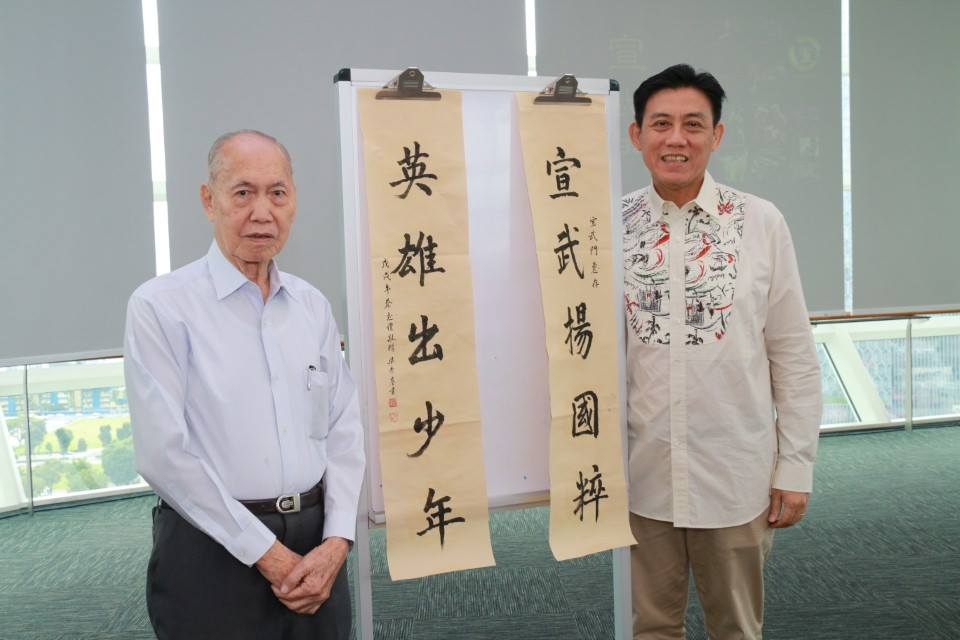 We were very honoured to be presented the couplet in calligraphy by Professor Liang Rong Ji. The meaningful couplet aptly highlights Xuan Sports' vision in promoting Wushu to the masses and also emphasizes that 'heroes' usually come from among the young (from a well-known Chinese idiom).
We were humbled by the experience, being able to perform at such an exclusive venue, as well as, in front of an esteemed audience of renowned figures in the contemporary arts scene in Singapore. 
Xuan Sports is also appreciative to have a one-page spread about us in this first edition of the magazine of the Contemporary Arts Research Association. It marks the beginning of our journey with the arts scene and we look forward to more meaningful collaboration in this area. 
Special thanks goes to Mr Sam and Ms Serina for letting us have the opportunity to grace such a special occasion for the arts scene of Singapore.