The National School Games (NSG) Wushu for Secondary Schools and Junior Colleges came to a conclusion on 14 April 2022 - a nice ending before the Good Friday long weekend. 
After a hiatus of two years, the NSG Wushu finally resumed a face-to-face format with "live" judges present. Nonetheless, due to the prevailing Covid-19 Safe Management Measures (SMM), spectators are still not allowed in the games - a way to safeguard all participants. For those not in the know, NSG Wushu 2021 was only held for the graduating batches (i.e. senior division for Primary schools and "B" and "A" divisions for Secondary schools & JCs), with the participants videoed for their routines. Judging was then done via reviewing the videos of the participants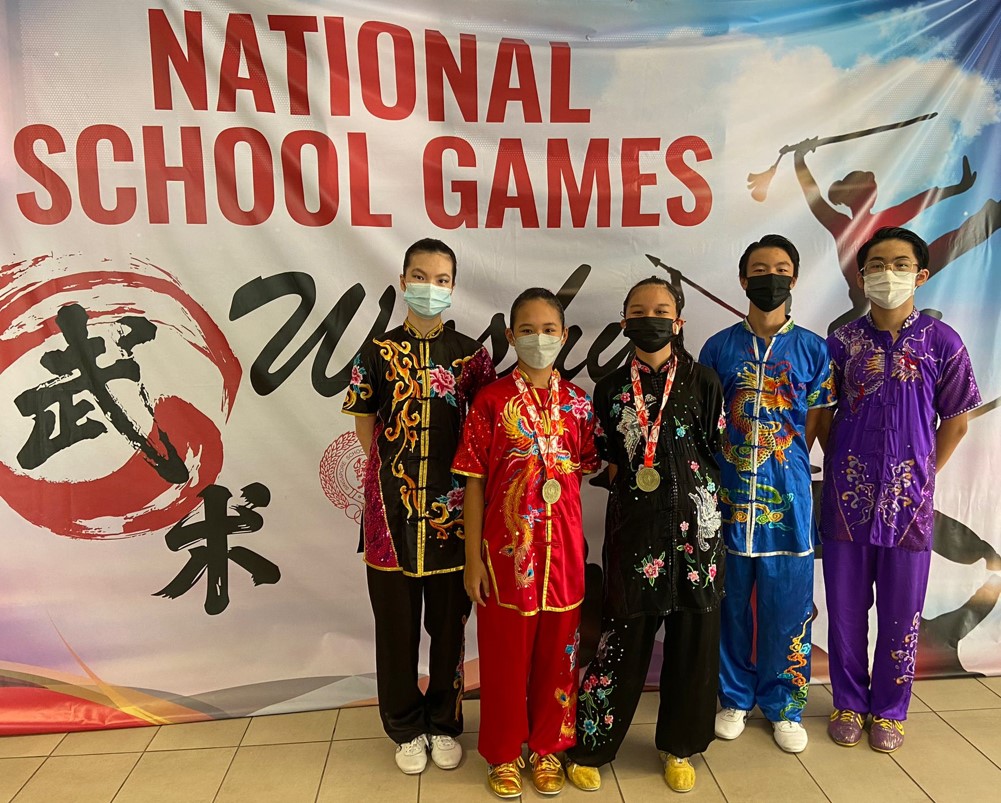 Therefore, all students were really excited to be able to compete once again in the face-to-face format, in which they could at least watch part of the events while waiting for their turns in the competition. Most of all, they were excited to be able to meet their friends from other schools at the warm-up area, where warm-greetings and catch-up happened frequently - a part of the NSG Wushu that most outsiders are unaware of. Even though they are competing against one another on the competition ground, these Wushu athletes have strong camaraderie given their common love for the sport. 
This face-to-face Wushu competition is another indication of the happiness that Covid-19 measures have relaxed and some form of normality of their student life has resumed. The atmosphere at the NSG Wushu competition ground is generally positive and happy.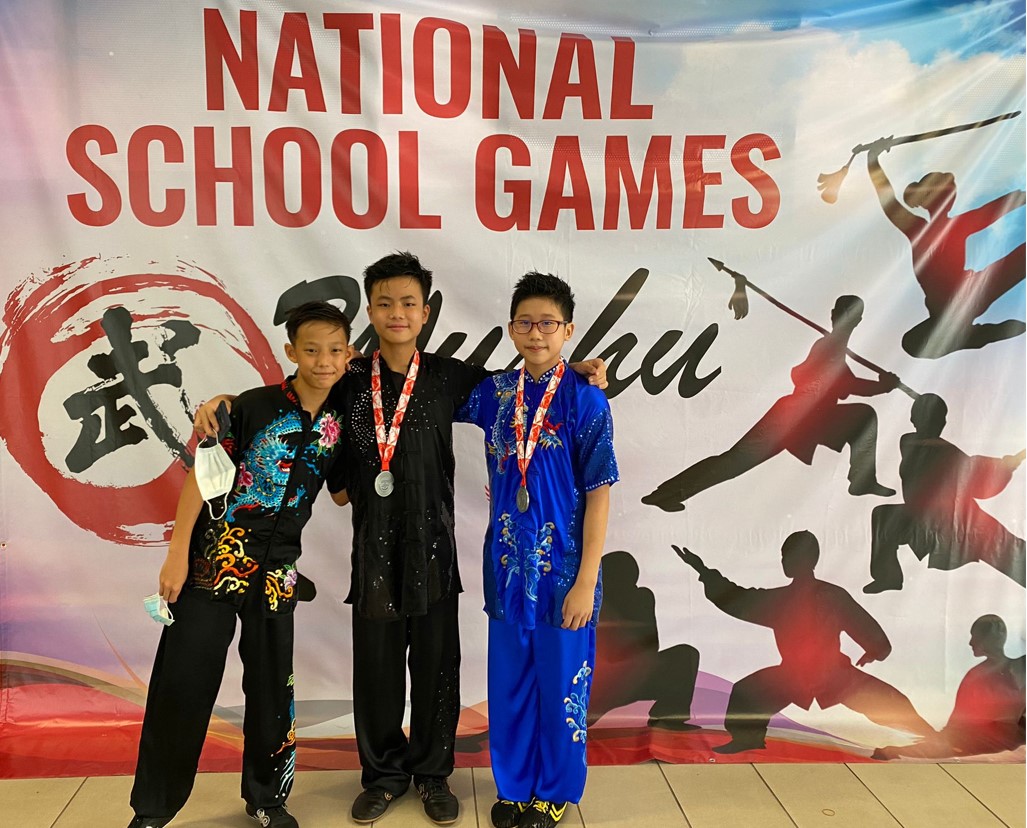 For Xuan Sports, this NSG Wushu competition is a way to put our months of training to test, a means to assess our training for our students, and also, for our students to prove themselves. It wasn't easy for everyone, as we coped with the ever-changing SMM. Training with mask-on for every training was not easy, but everybody persevered. Just for the love of Wushu. 
This year, Xuan Sports has Wushu athletes from the schools we coach in: River Valley High School (RVHS) and Chung Cheng High School, Yishun (CCHY), as well as, those from our academy (not in the two schools above) participating in a total of 87 out of the available 93 events in NSG (Sec, JC) Wushu 2022. 
We are proud to have clinched over a third of the gold medals out of the 87 events we participated in: CCHY winning three gold medals, RVHS winning nine and the Xuan Sports academy athletes winning eighteen gold medals in total. We also have our athletes with podium finish (top three) in 75% of the events we took part in. As a bonus, the RVHS "C" boys team has claimed the divisional championship title! Worth mentioning is the overall effort from the rest of the RVHS team, as both their "B" boys and girls and the "A" girls' teams were second in their respective divisions. 
This is indeed a great recognition of the efforts the coaches and athletes have put in. Did we also mention the dedication of the parents, who put up with all our strict SMM rules during training? The entire Xuan Sports family has a part to play in this fruitful NSG (Sec, JC) Wushu competition for us. We are ever so grateful.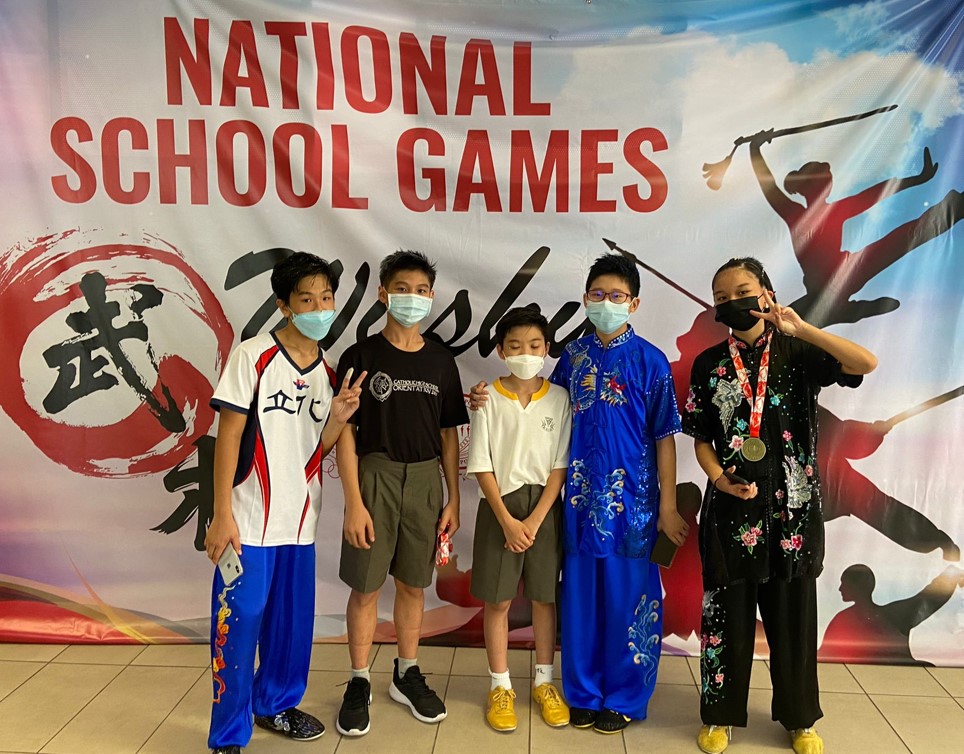 All in all, it is a joyful competition, not only celebrating our triumphs, but also the nation's triumph in overcoming the Covid-19 virus to come to this stage. We are also thankful to the Singapore School Sports Council (SSSC), Ministry of Education, and the Singapore Wushu Dragon & Lion Dance Federation for organising this competition so smoothly. 
As the residential author, I am also glad to be back on the writing desk and I look forward to delivering more meaningful blog entries in time to come! Stay tuned!
(We have tried to put as many pictures of all our students as possible and apologise if any of you have been left out.)
~ thor