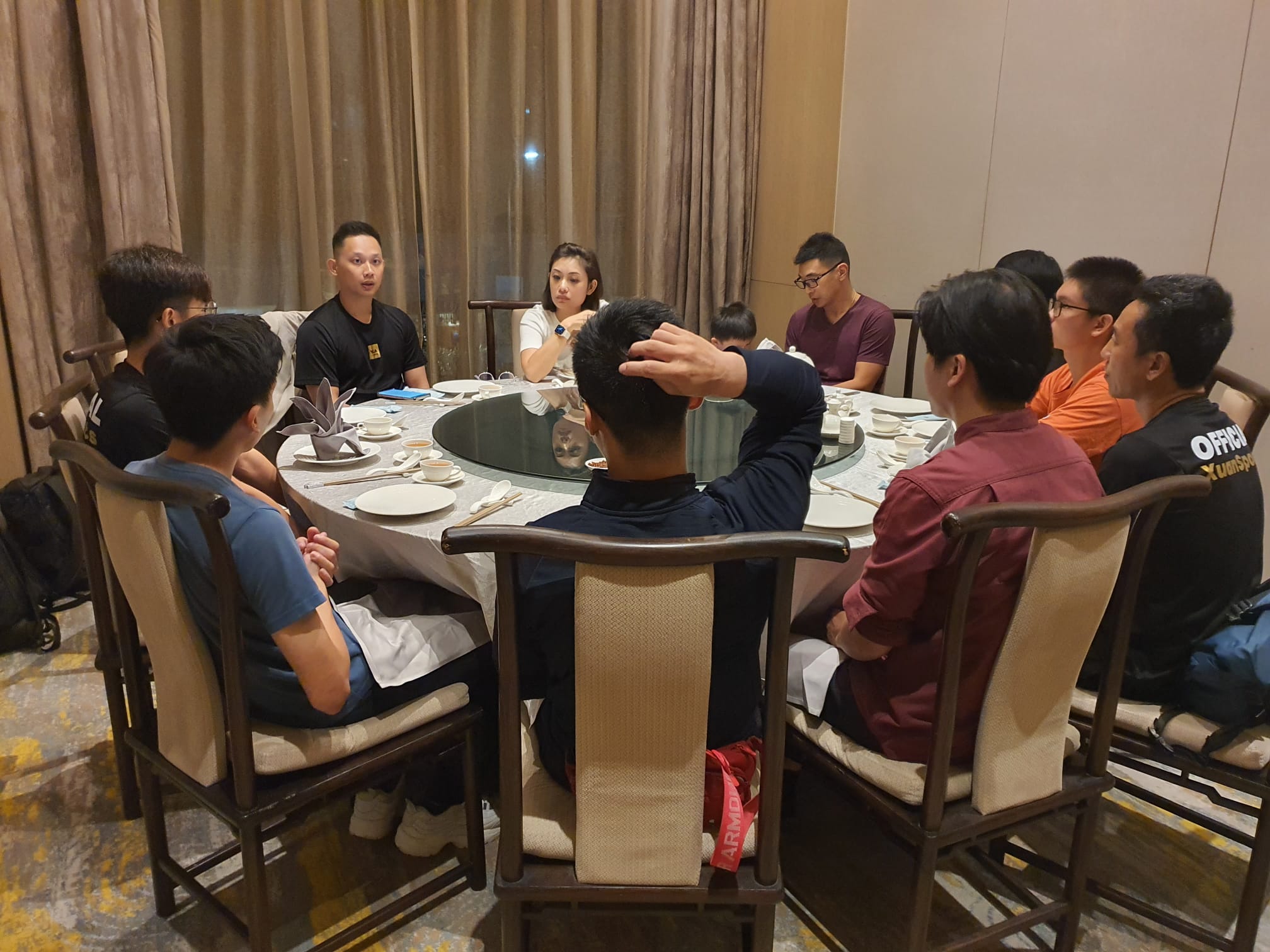 It's almost the end of the first week of 2023 so, have you been fulfilling your new year's resolutions so far? At Xuan Sports, our coaches have respectively taken their breaks after Year End Assessment (YEA) 2022 and have braced themselves for a busy year for 2023. Before we move on full steam for this year, perhaps it is a good time to take a step back and do a little reminiscing on the past year on this first Friday of the year.
Di Zi Gui & Values in Action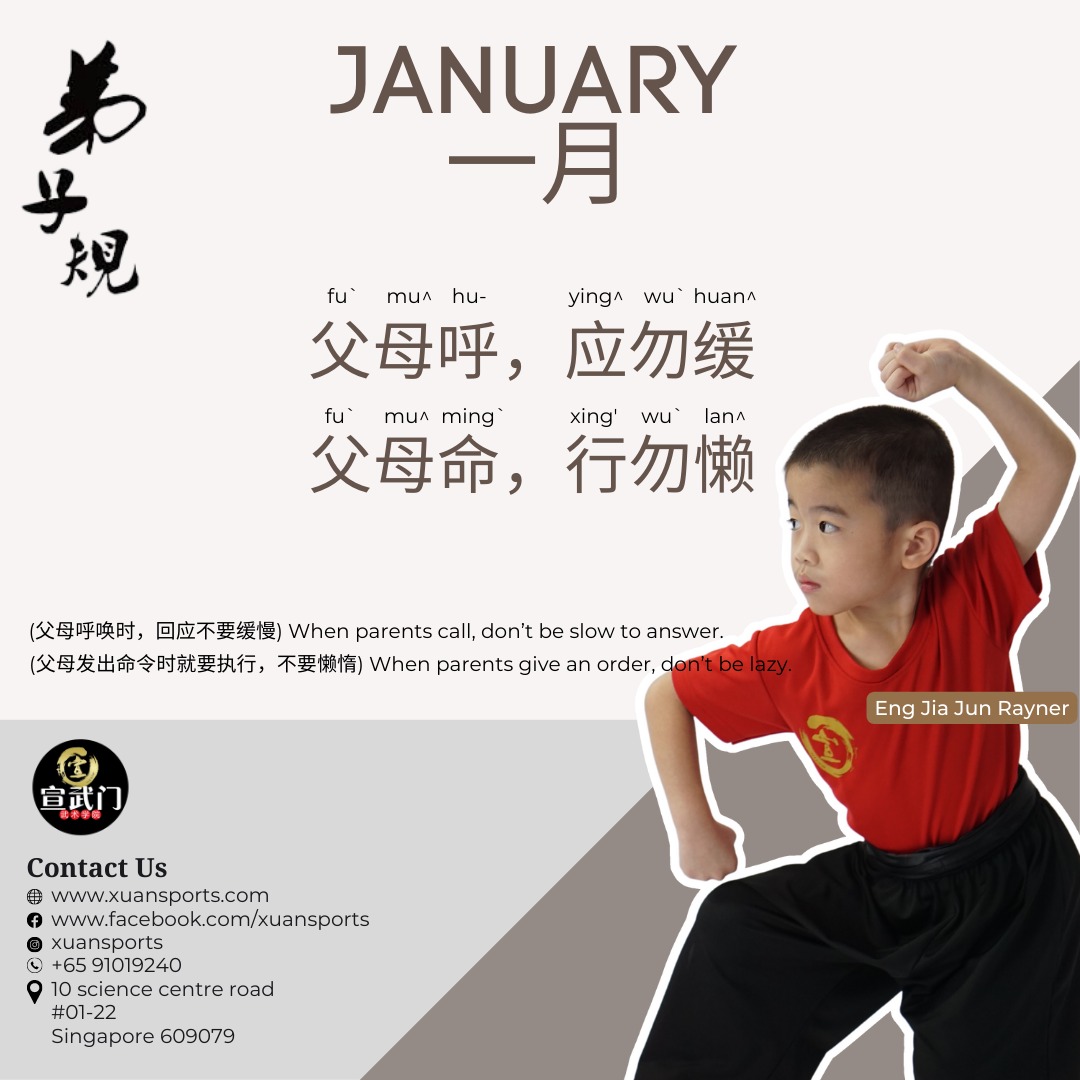 As part of the effort to align our motto of excelling in both the physical and mental realms, Xuan Sports introduced the Di Zi Gui and Values in Action (VIA) programme to inculcate good values in our students. Each month, our coaches will take part of the Wushu lesson time to teach the values (pronunciation in Chinese) and the meaning behind them to our students. This has a positive impact on our students as they are exposed to the Chinese language and also learn good values that are applicable in their daily lives. We have also received positive reviews from parents on this programme because they believe that this works very well with our Wushu training.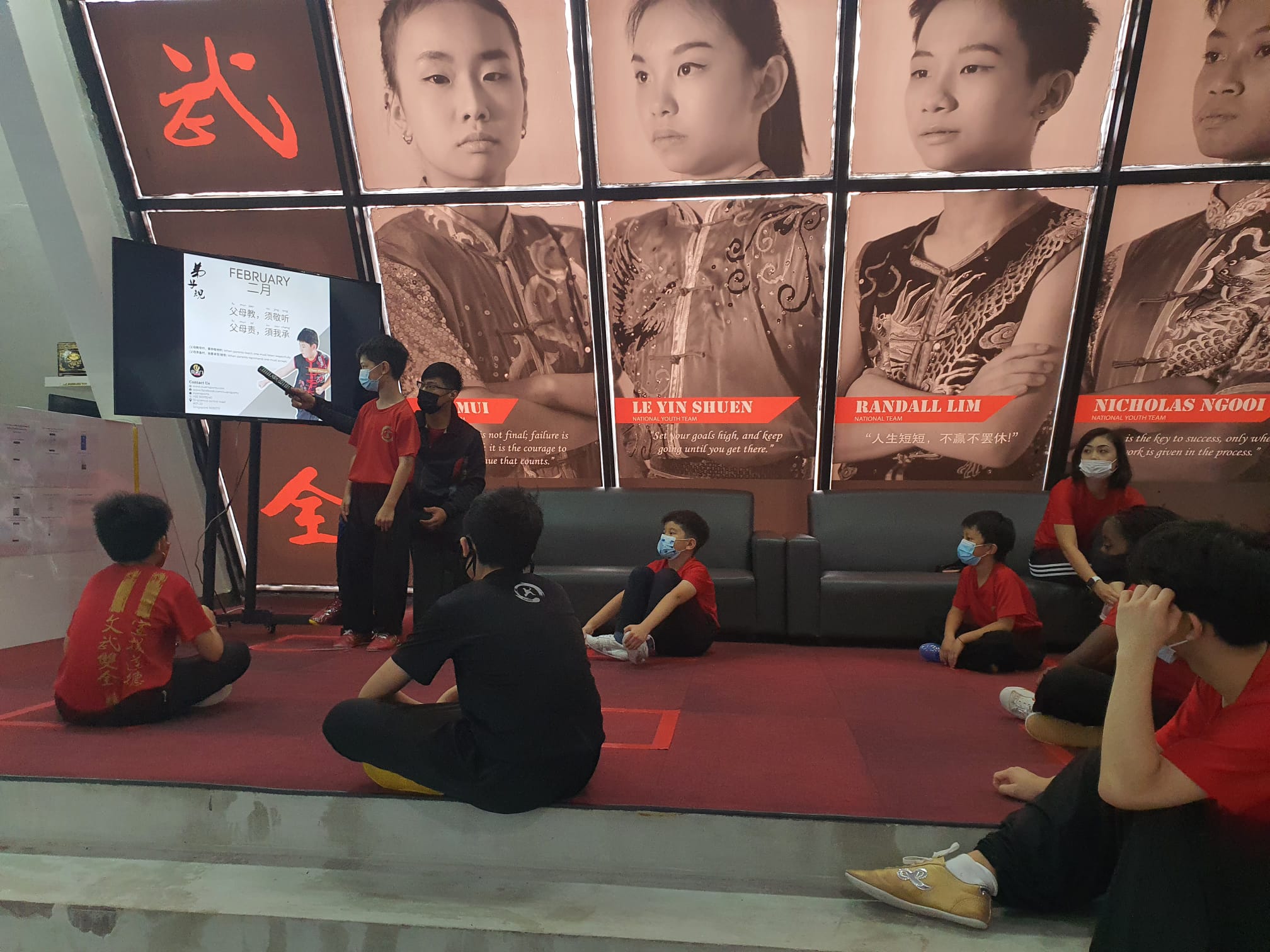 In fact, one of the unique features at Xuan Sports HQ is our Honesty Drink Stall. Unknown to many, this has been in place since we moved to Bestway Centre in 2019. We have a fridge filled with drinks with the prices listed on the fridge door. Students are expected to pay and take their own change in the Honesty Cash Box whenever they take any drinks from there. So far, we are very proud that our students are always honest in this aspect. This is our unique way of practising the value of honesty in the lives of our students.
First Face-to-Face National School Games since Covid-19 outbreak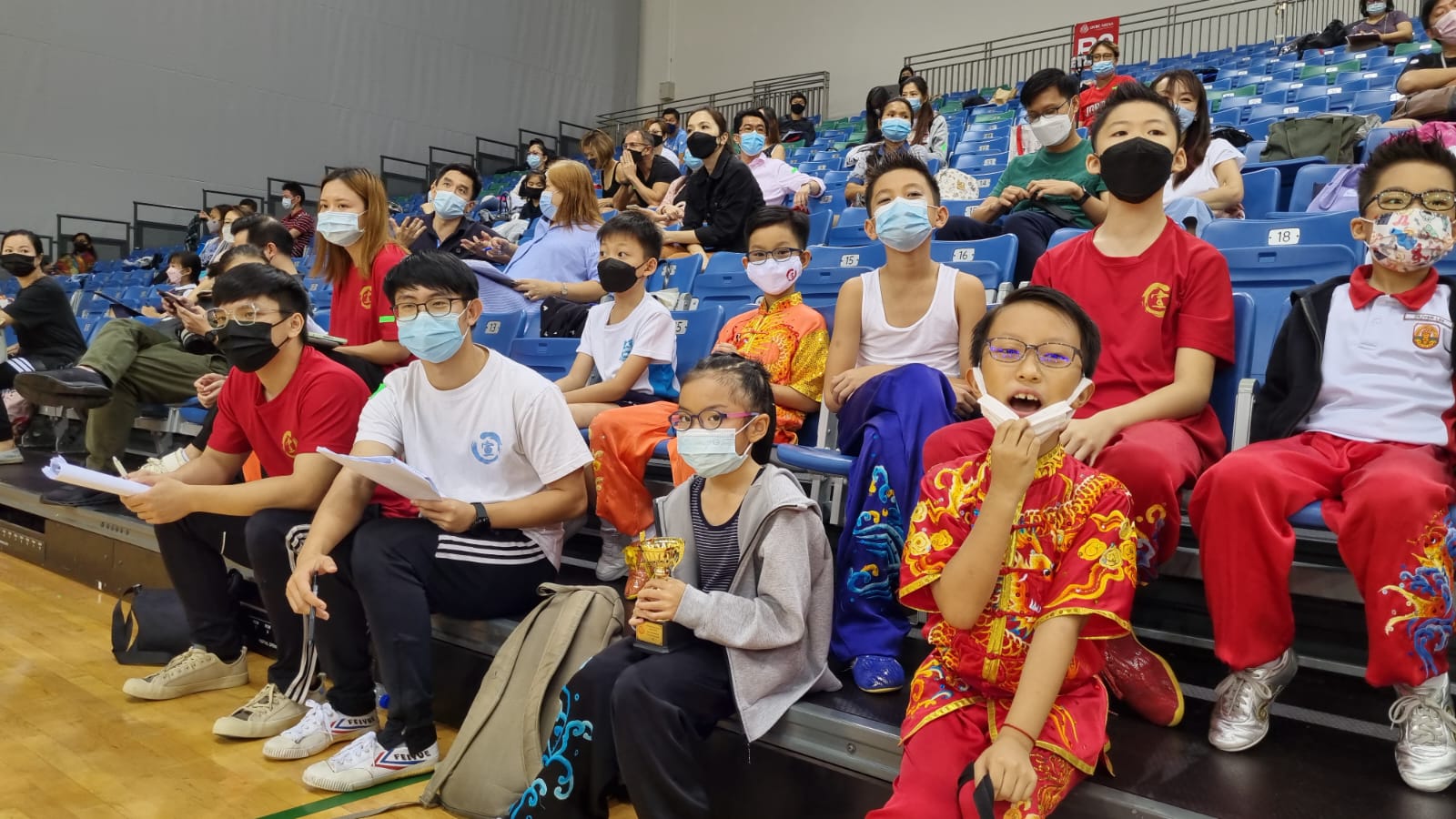 While the National School Games (NSG) Wushu 2022 for Secondary and Junior Colleges did not allow spectators, NSG Wushu 2022 for Primary schools was finally opened to 'live' spectators. This is indeed an important milestone since the Covid-19 outbreak in 2020. Parents, coaches and anyone interested in Wushu were finally able to watch the competition for primary school Wushu athletes at the OCBC Arena.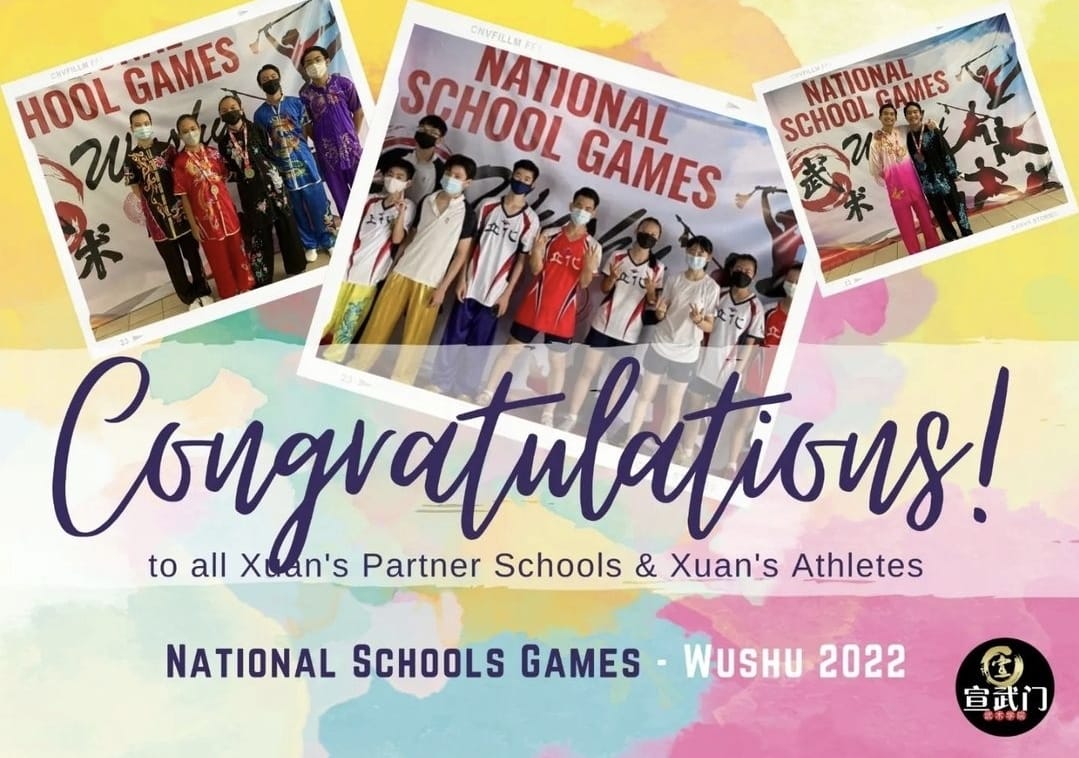 Our students did really well, with those in the Secondary schools/JCs NSG Wushu Championships clinching over a third of the available gold medals and those in the Primary School categories also clinching over a third of the available gold medals in the Junior and Senior divisions. We are indeed proud of them.
Xuan Sports Athletes' Achievements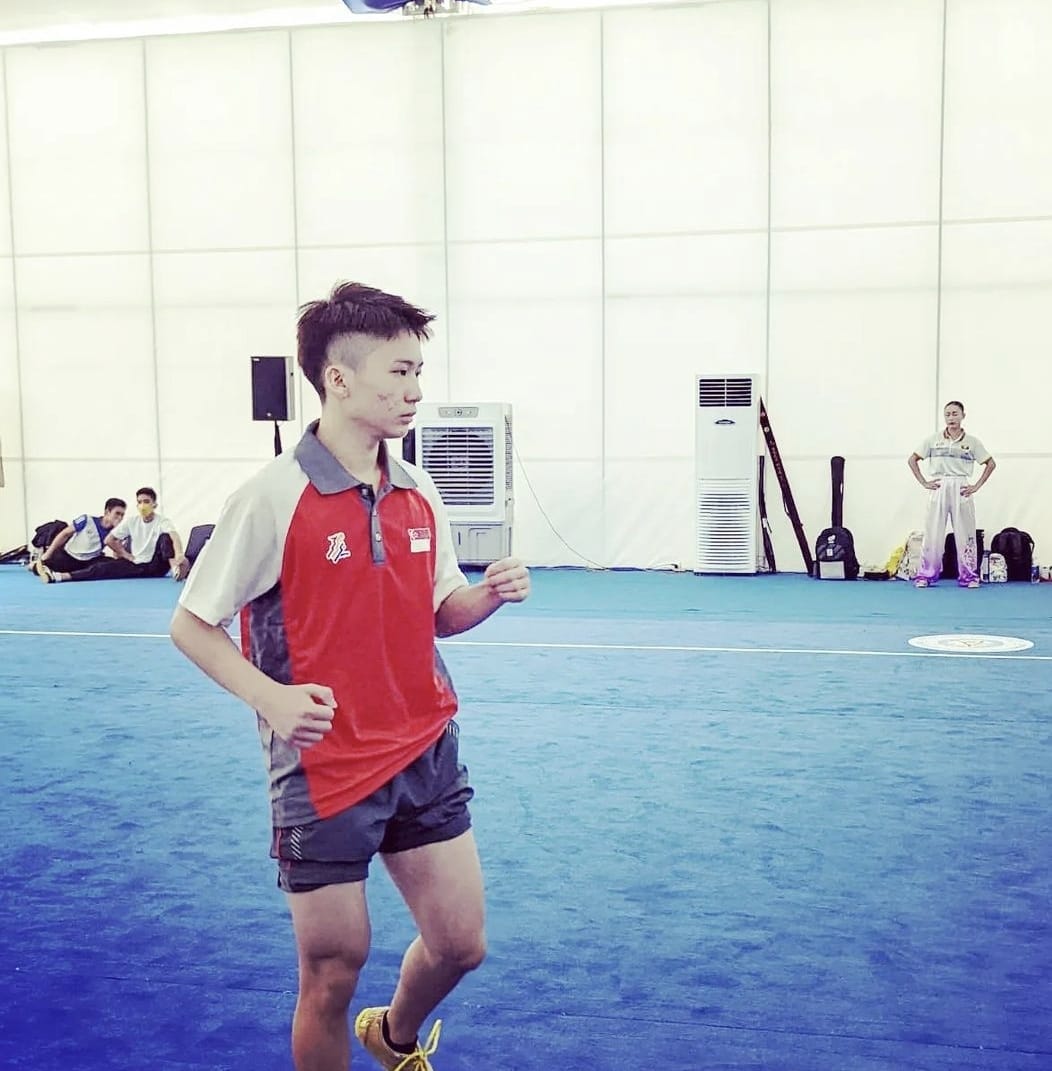 On the international front, we have various outstanding athletes representing the nation and doing us proud too. 
Randall Lim was selected as part of Team SG at the 31st South East Asian (SEA) Games in Hanoi, Vietnam.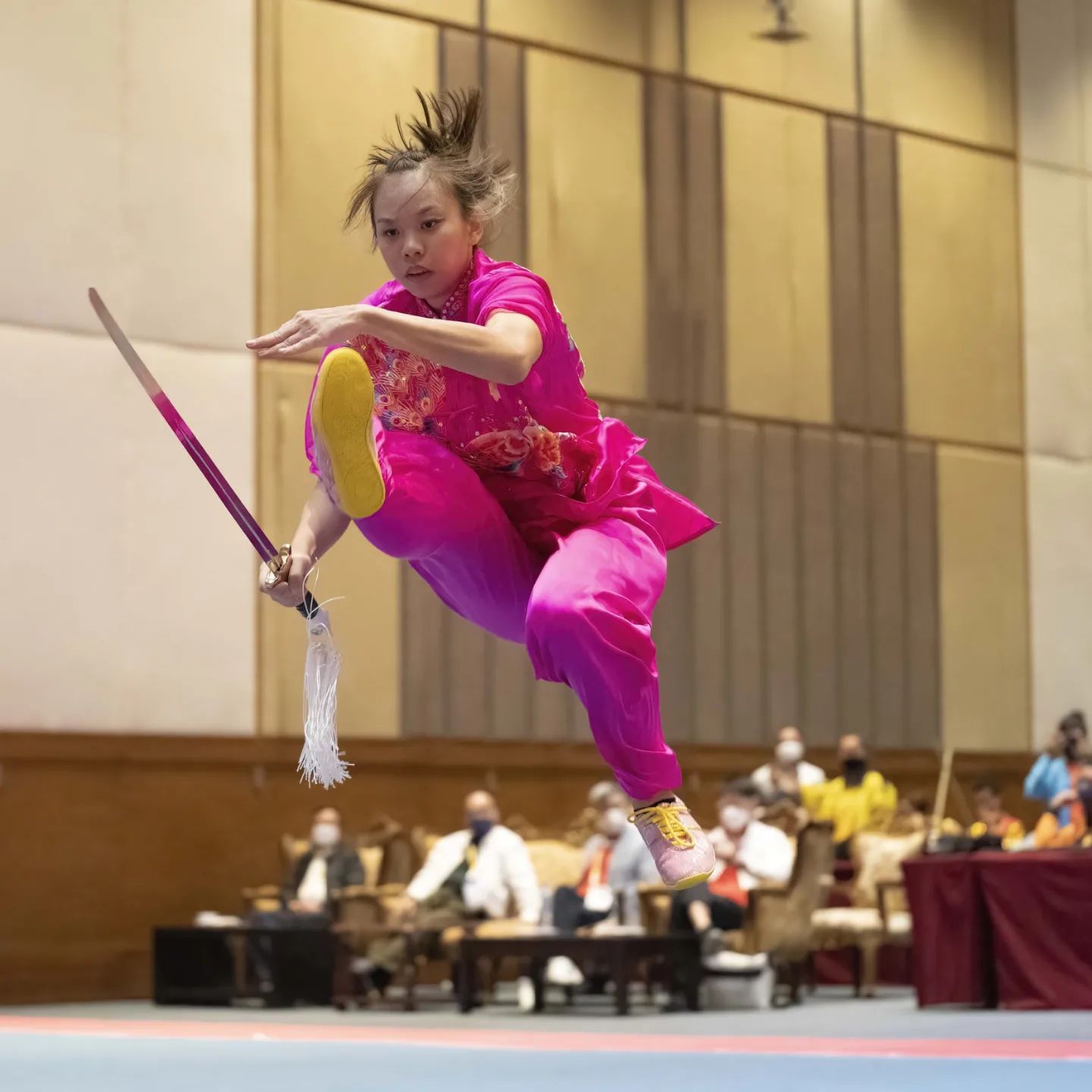 Le Yin Shuen represented Singapore in the 20th ASEAN University Games (AUG). She won one gold and two bronze medals in the Women's Qiang Shu (Spear), Women's Changquan and Women's Jian Shu (sword) respectively.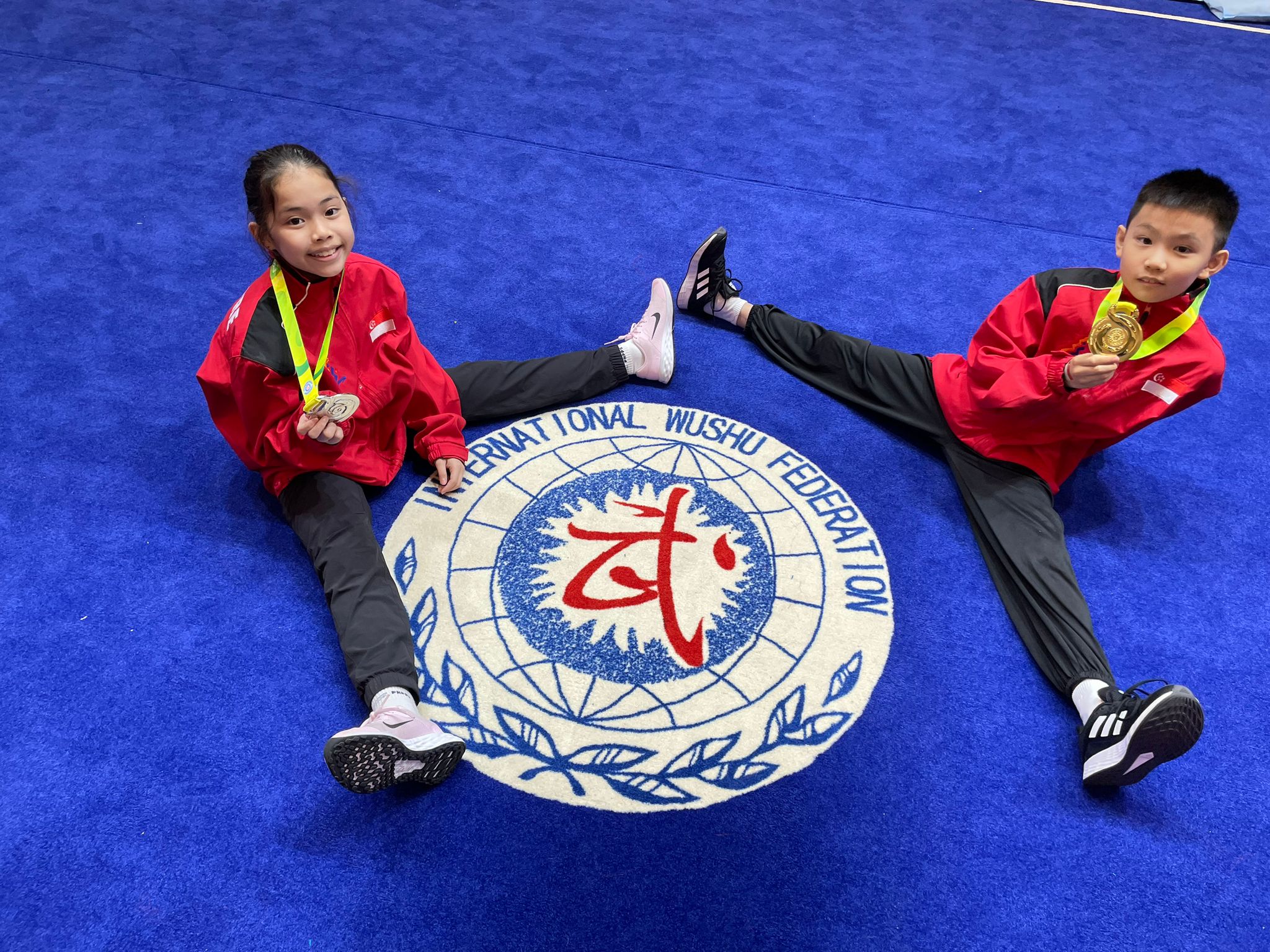 More recently, in the 8th World Junior Wushu Championships held in Jakarta, Indonesia, both Shelby Seah and Ronan Tan won bronze medals in the 3-Duan Changquan events in their respective divisions.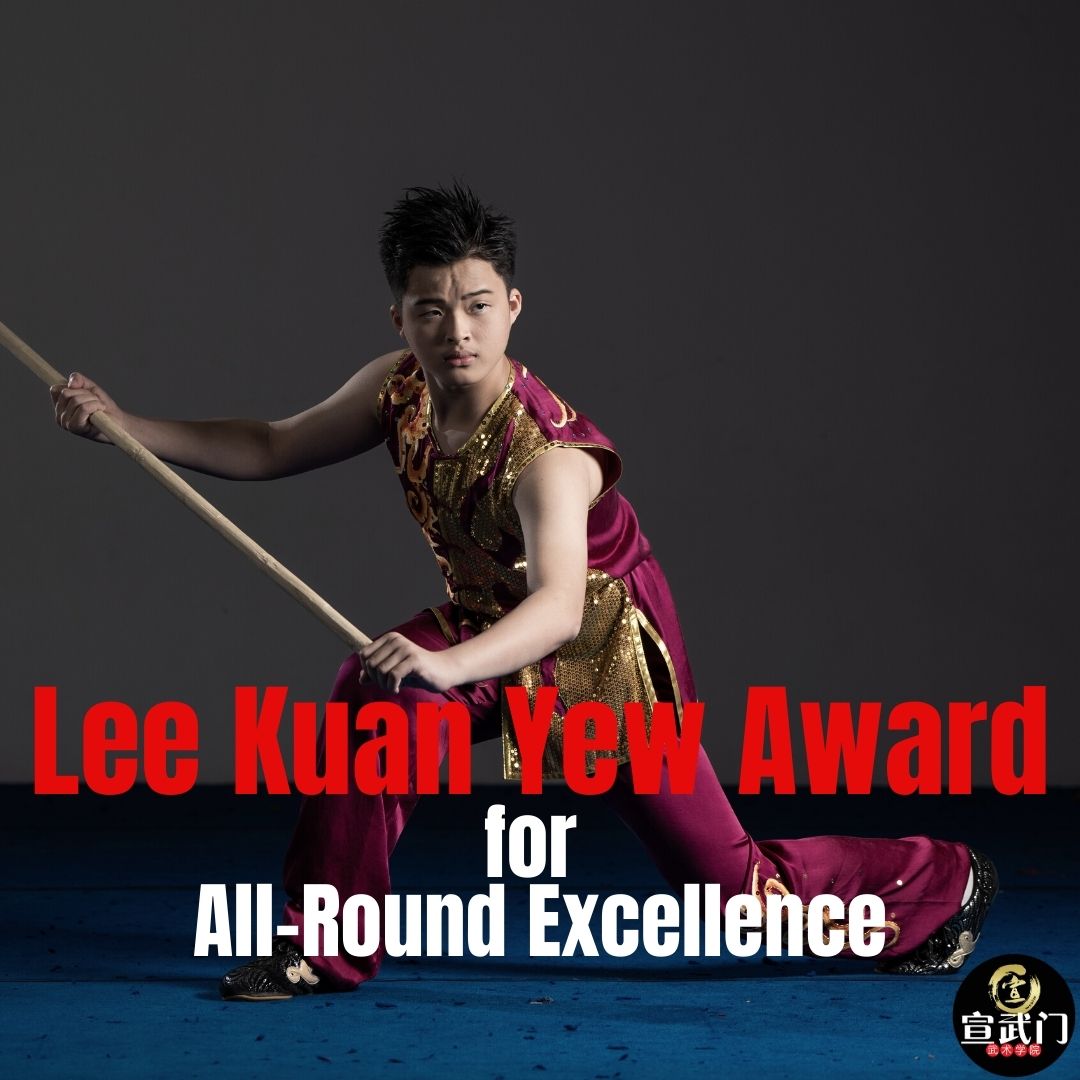 Last but not least, we have Skyla Lai-Cheong, who was being awarded the Lee Kuan Yew Award for All-Round Excellence - exemplary of Xuan Sports' value of excelling in both the physical and mental realms.
We are very proud of all our athletes.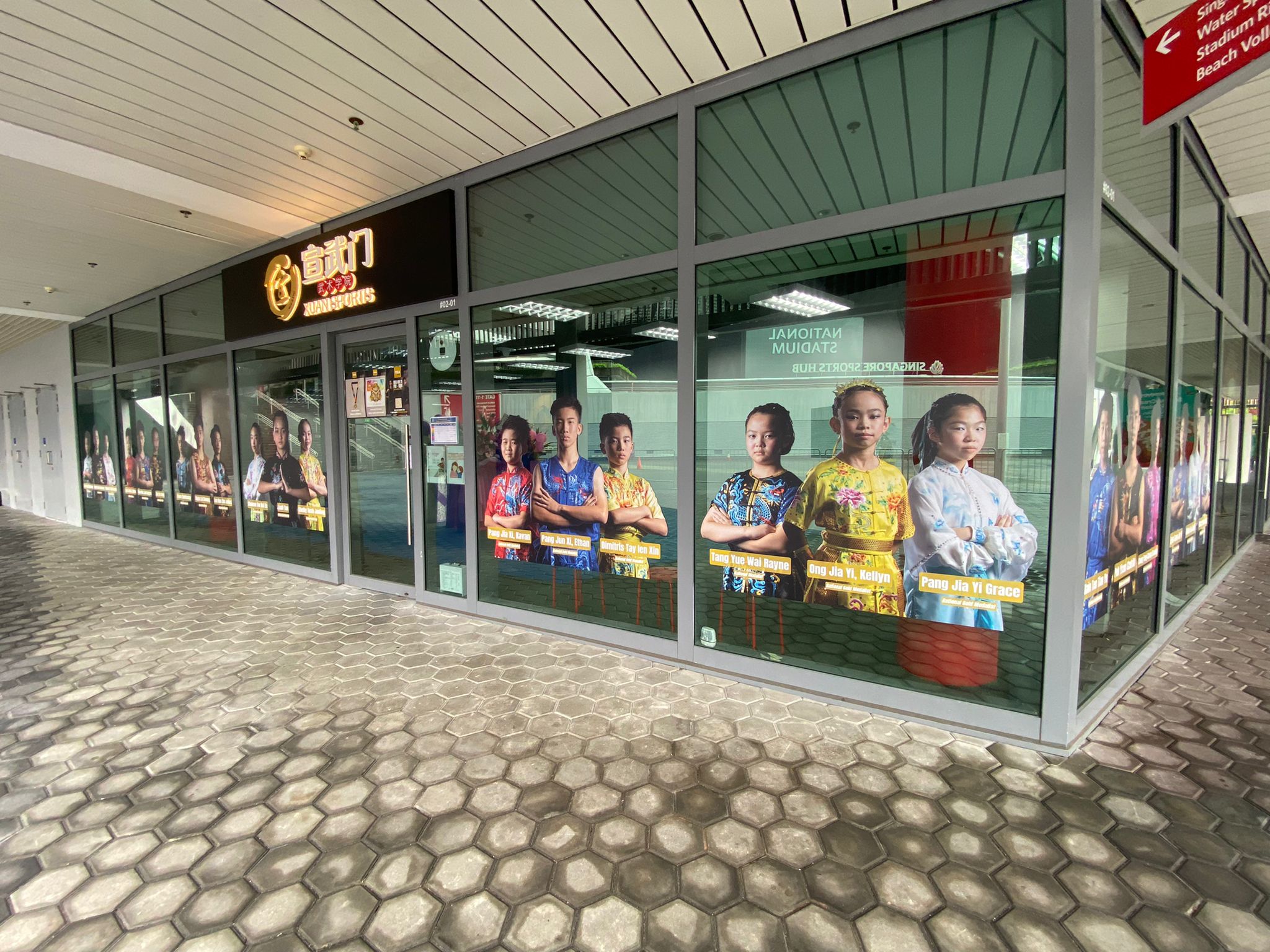 Another important milestone for us is the opening of the Kallang Wave Mall branch on 5 October 2022. With a new branch in the east side of Singapore, we are happy to be able to attract students who have always been keen in Wushu and our courses, but have found our headquarters in the west too far for them. This move is also significant for Xuan Sports as we will be able to work more closely with SportSG, which has taken back the rights to manage the Singapore Sports Hub, which includes Kallang Wave Mall.
2022 ended well for us, with a successful Year End Assessment (YEA). This year, we are really honoured to have the occasion graced by Associate Professor Elmie Nekmat, assistant Dean of research in the Faculty of Arts and Social Sciences in the National University of Singapore (NUS) and also PAP branch Chairperson of Sengkang Central, Sengkang GRC.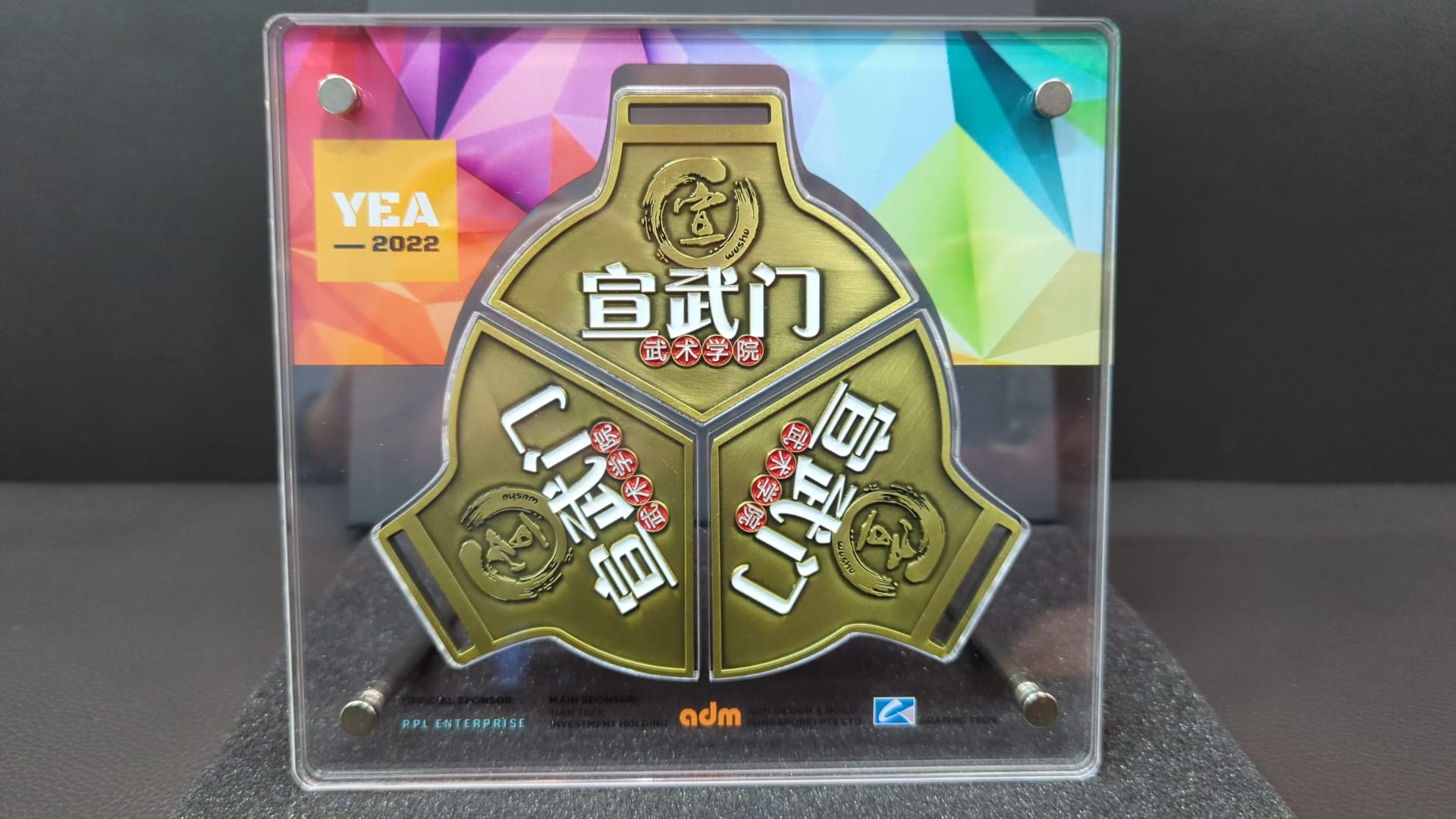 Our students are also very happy to receive the beautiful set of medals specially designed for the event.
We would also like to take this opportunity to thank our Main sponsor, PPL Enterprise and official sponsors: Tian Teck Investment Holding, Graphic-Tech Advertising Display Pte Ltd and ADM Design & Build (Singapore) Pte Ltd.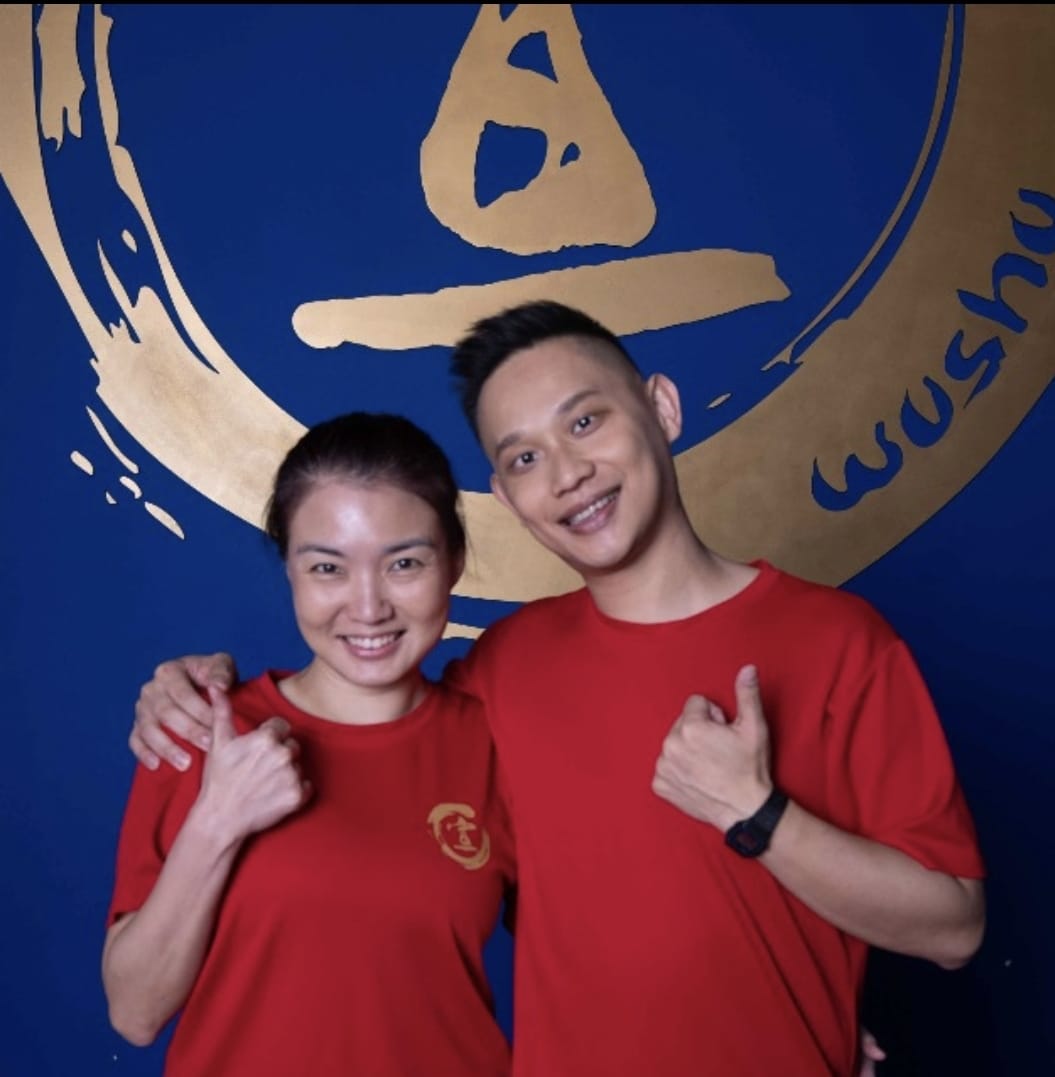 All in all, 2022 was indeed a wonderful year for us. A celebration of many victories and memorable moments. 
Just when you think that things can't get any better, 2023 is going to be even more exciting because this year, we are celebrating our 10th anniversary! Yes, Xuan Sports is turning the big TEN this year! 
We have planned a great birthday bash to celebrate this special occasion and will also be having a series of very interesting announcements in time to come.
For 2023, we are optimistic and invigorated! Watch this space for updates to come! 
~Your residential blogger, Thor~
(on this very rare occasion, I have decided to include a photo of myself above.)