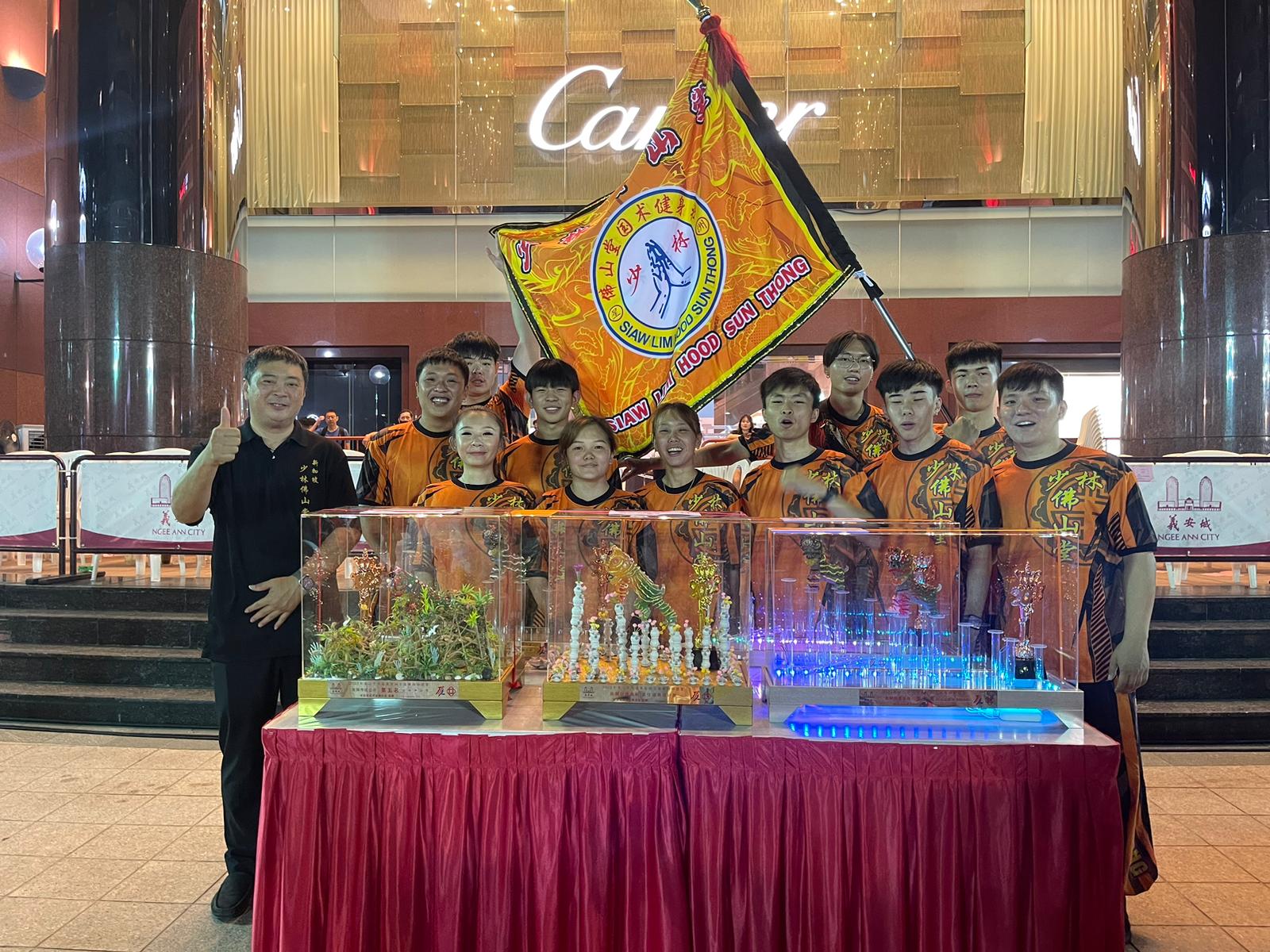 🎉BIG CONGRATULATIONS to Siaw Lim Hood Sun Thong (少林佛山堂) – SLHST!!! 🎉
This has been a DREAM COME TRUE for Team SLHST to have the chance to compete at centre-stage of Ngee Ann City in the 27th Ngee Ann City Lion Dance Championships 2023.
Since this new team, led by Team Leader Mr Heng Jun Kai under the mentorship of Senior Master Alson Yap Poh Guan & Master Tan Jun Beng, began training in Lion Dance 3 years ago, their dream is to be able to qualify for the finals at Ngee Ann City for the traditional Lion Dance category. 💭
Today, Team SLHST has made it, ranking 5th out of 12 teams in the finals and we are extremely proud of their outstanding performance! 🏆
The team's determination and perseverance has shone through, and they are harnessing the fruits of all the months of hard work training for this competition. This success is indeed well-deserved, and the teamwork displayed is simple awesome! On top of that, the rest of the team who were cheering on the main team fervently throughout the performance was commendable too! 
THANK YOU, Grand Master Tan Eng Hock who has been the constant moral support behind the team. ❤️
We would also like to send a BIG & SINCERE THANK YOU to our unsung heroes and supporters, who wish to remain anonymous, for their unwavering support in so many ways. Without them, Team SLHST would not have been able to have the chance to even compete in this competition. 😍
Here's a special shout-out to our Xuan Sports coaches, Aaron, Alvin, Joseph, and Ziqi for your help in moving the equipment prior to the competition. 
Last but not least, we want to express our appreciation to the Singapore National Wushu Dragon and Lion Dance Federation for organizing this competition and providing the chance for the public to appreciate this beautiful Chinese culture. 👍🏽
Let us applaud the members of the competing team:
🦁Lion Head – Cedric Hoi
🦁 Tail – Koh Jia Ler
🥁Drummer – Lionel Lim Ke Fan
🎼Cymbals – Gina Ng Jing Qi, Ashlynn Taye, Sin Jia Le, Mui Wei Ting Zoe
🎶Gong – Tan Kee Boon Calven
You are the BEST!
With admiration & pride,
Team Xuan Sports