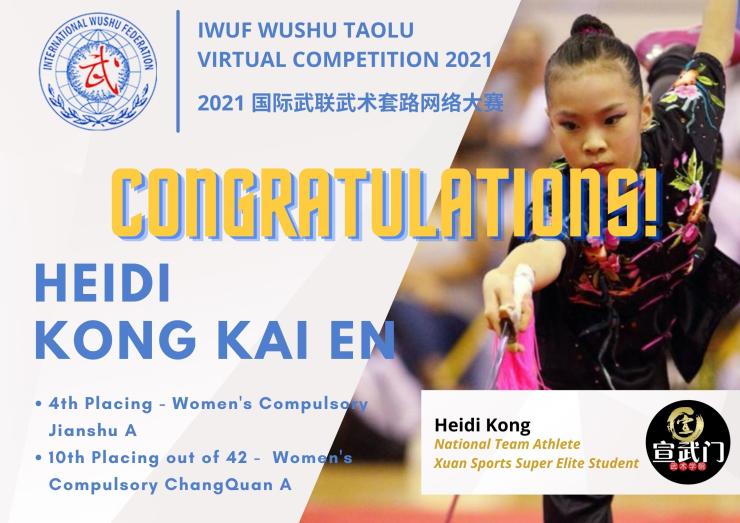 Content Sections:
Content Section One Image:
Content Section Image: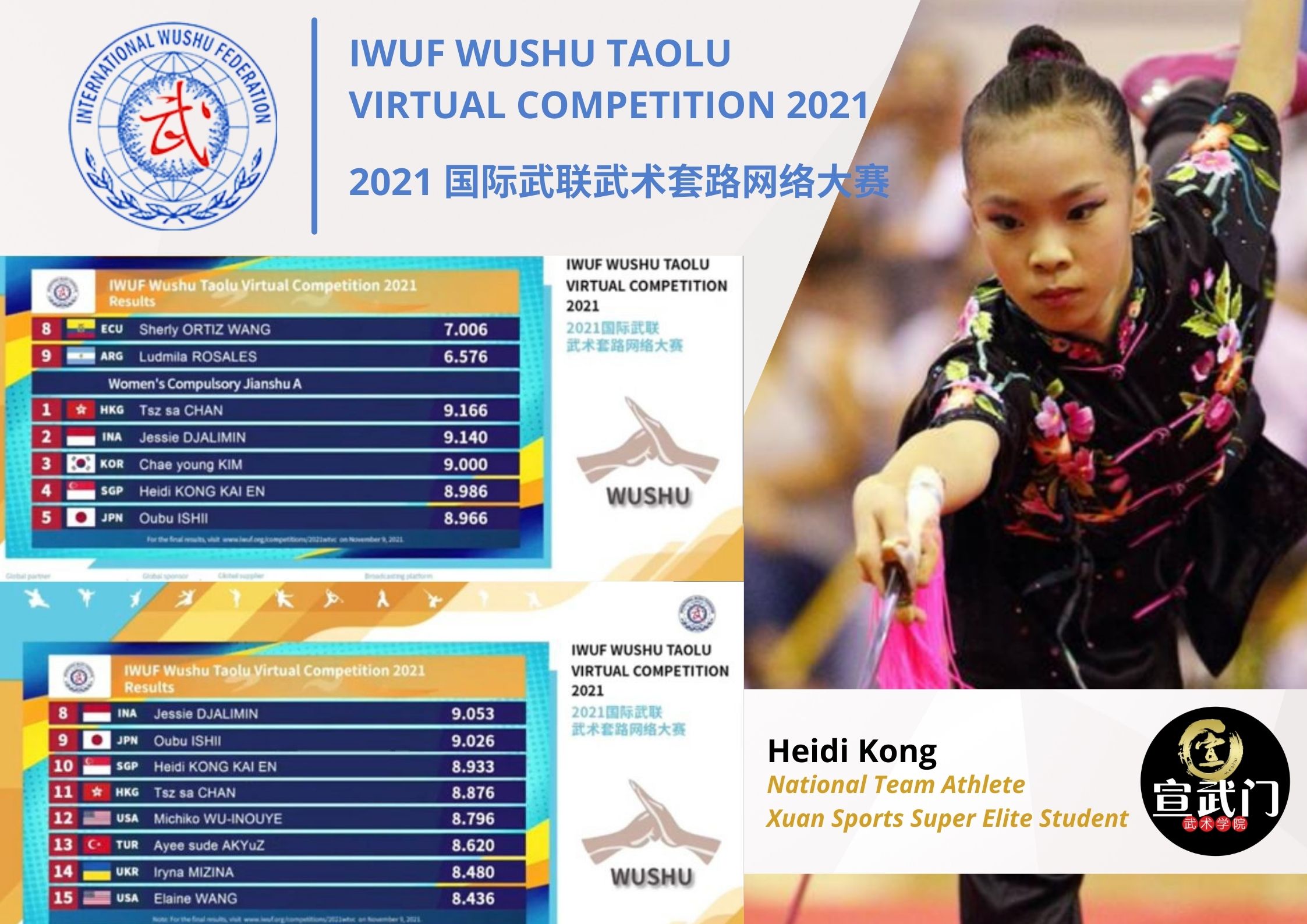 Congratulations
to Our Super Elite Athlete
4th Placing - Women's Compulsory Jianshu A
10th Placing out of 42 - Women's Compulsory ChangQuan A
in the IWUF Taolu Virtual Competition!
We are proud of you for doing well with the tough competition in your events.
You've done Singapore & Xuan Sports proud!