The spirit of dedication, perseverance, and excellence shone brightly at the 11th Asian Youth Wushu Championship held in the captivating city of Macau, China from August 14 to 21, 2023. This prestigious event witnessed a remarkable display of skill and athleticism as athletes from across the continent gathered to compete at the highest level. Among these exceptional competitors were three shining stars from Xuan Sports: Cholene Aw, Shelby Seah, and Ronan Tan.
Cholene Aw: A Golden Touch in Taijijian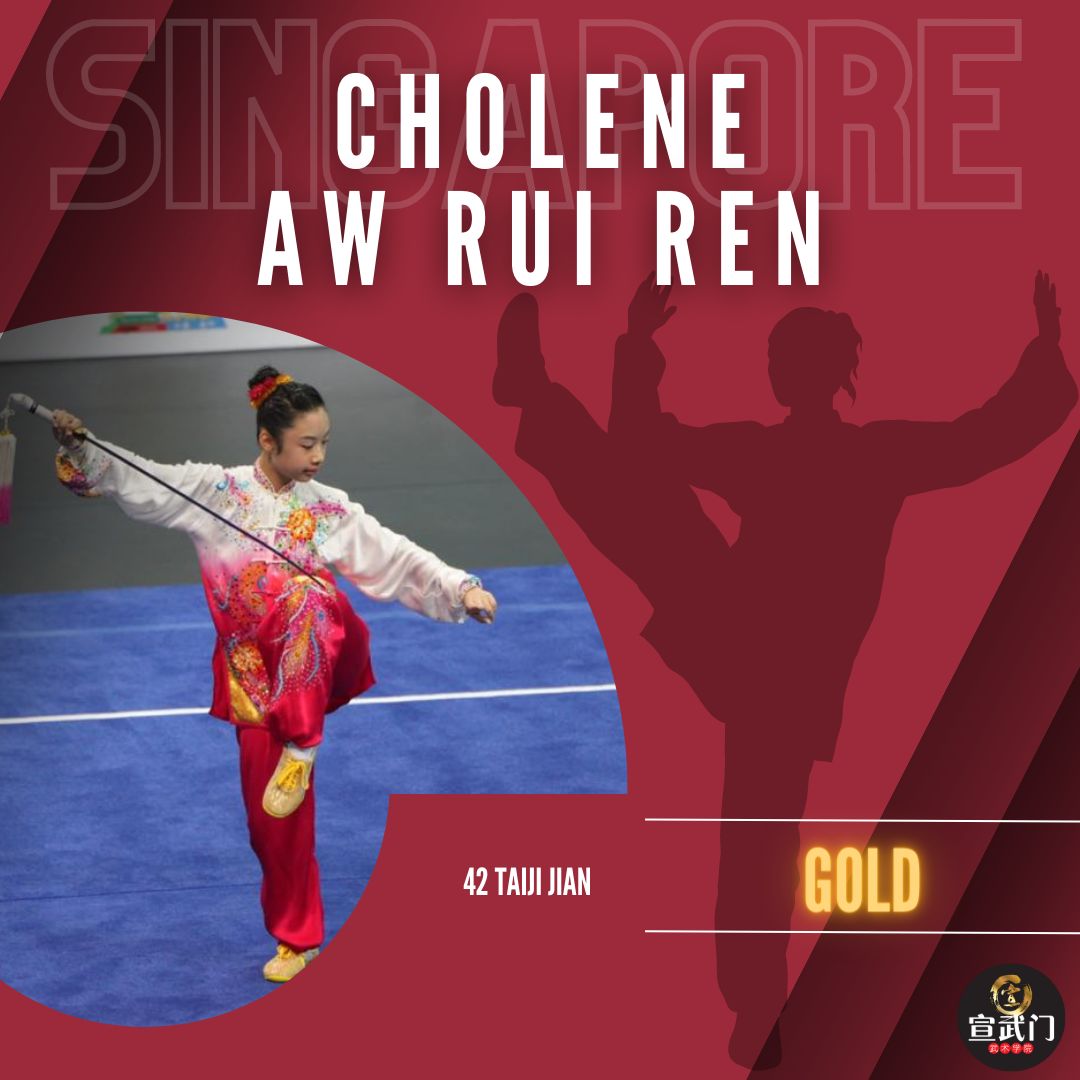 Stepping onto the grand stage of the 11th Asian Youth Wushu Championship for the very first time, Cholene Aw brought home a remarkable victory, claiming the gold medal in Taijijian. Her breathtaking performance not only showcased her mastery of the art but also the countless hours of training and unwavering commitment she put into refining her skills. Cholene's dedication has not only earned her a precious medal but also inspired us all with her relentless pursuit of excellence.
Shelby Seah: A Medley of Silver and Bronze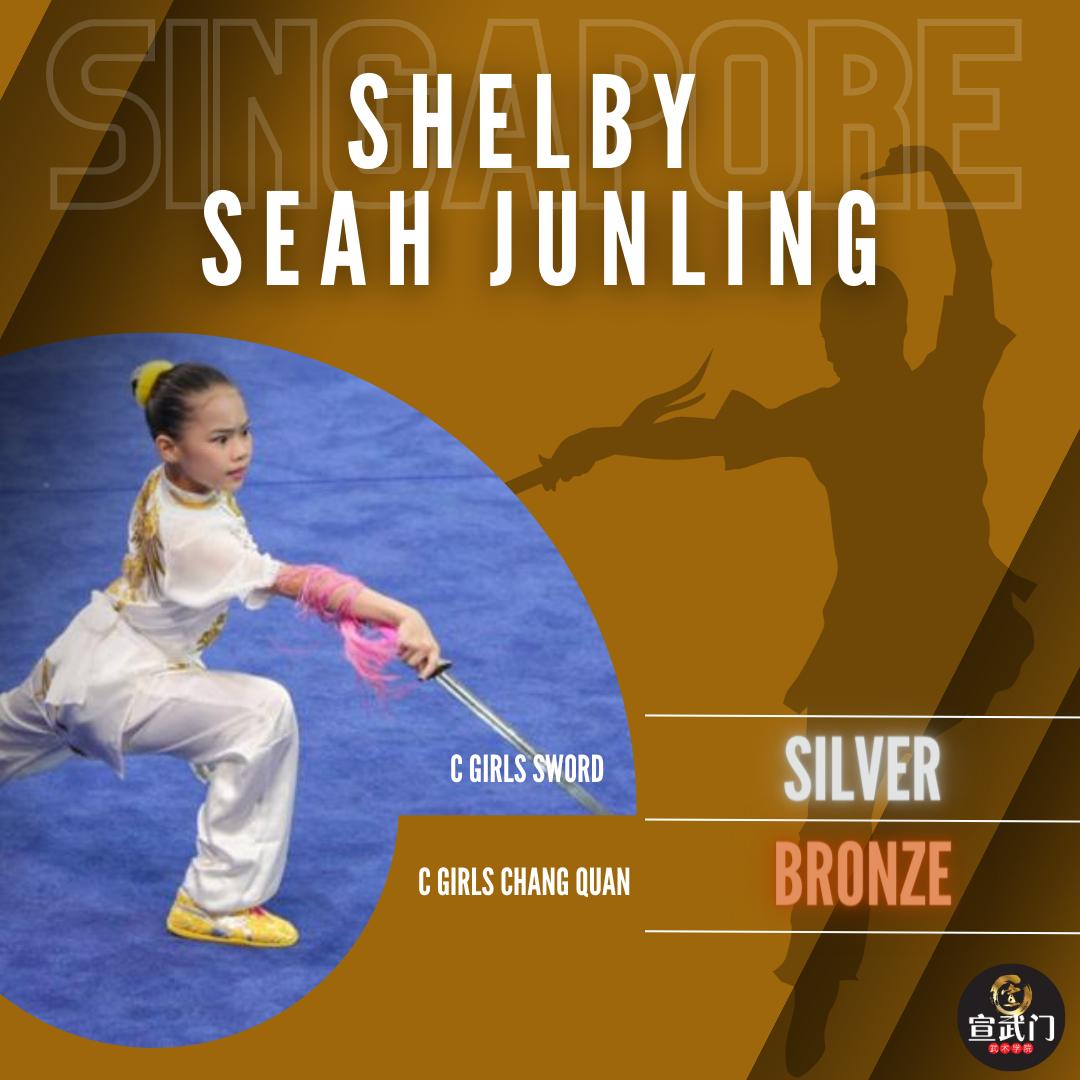 The arena of Wushu demands precision, agility, and grace, qualities that Shelby Seah effortlessly embodies. Her silver medal in Sword and bronze medal in ChangQuan underscore her versatility and determination. Shelby's achievements remind us that success comes to those who persistently strive for greatness.
Ronan Tan: A Bronze Double Delight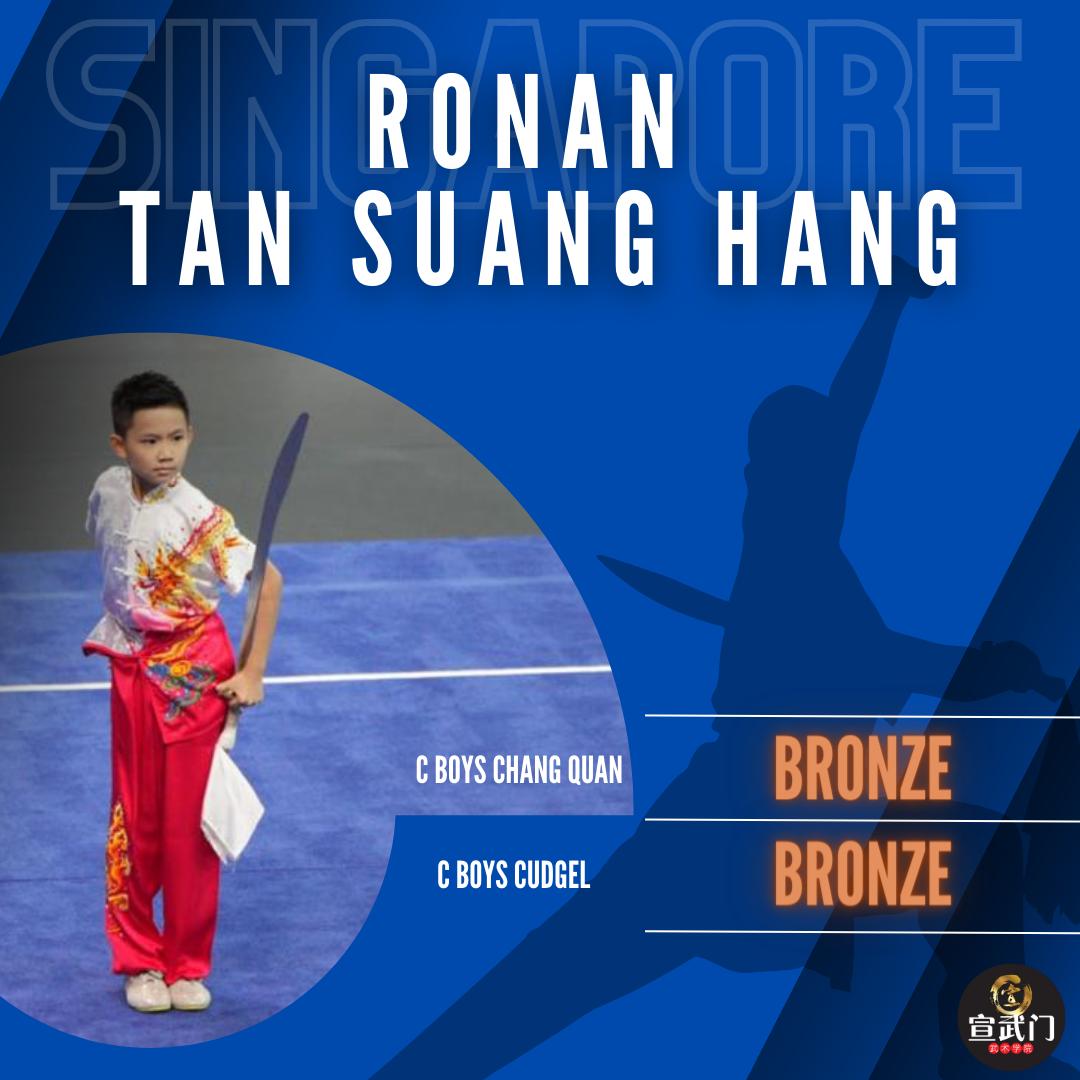 In the arena of competitive sports, consistency is key, and Ronan Tan demonstrated just that by clinching two bronze medals, one in ChangQuan and another in Cudgel. His commitment to perfecting his techniques has culminated in these well-deserved achievements. Ronan's journey is a testament to the power of resilience.
Xuan Sports: A Proud Legacy of Excellence
Xuan Sports, renowned for its commitment to nurturing talent and fostering a culture of dedication, is elated to celebrate the extraordinary accomplishments of Cholene, Shelby, and Ronan. Their achievements not only bring glory to themselves but also reflect the values and ethos that Xuan Sports holds dear. As they proudly stood on the podium, these athletes embodied the spirit of Xuan Sports and the ideals it stands for.
The 11th Asian Youth Wushu Championship was a triumph not only for Cholene, Shelby, and Ronan but for the entire Xuan Sports community. Their hard work, sacrifice, and relentless pursuit of greatness have set an example for all of us. As we celebrate their success, let us remember that the journey to excellence is marked by dedication, resilience, and an unwavering belief in one's abilities.
Congratulations to All Singaporean Athletes and the Wushu Federation
We extend our heartfelt congratulations to all the athletes who represented Singapore at the 11th Asian Youth Wushu Championship. Your dedication and performance have brought honor to our nation and showcased the talent and determination that Singapore embodies.
We would also like to commend the Wushu Federation for putting up a strong team in this competition. Your hard work behind the scenes has undoubtedly contributed to the success of Team Singapore in this championship.
Inspiration for the Future
Congratulations once again to Cholene Aw, Shelby Seah, and Ronan Tan for their outstanding performances at the 11th Asian Youth Wushu Championship. Your medals are a testament to your passion and perseverance, and you have made us all incredibly proud. May your achievements inspire future generations of athletes to strive for greatness and to reach for the stars.