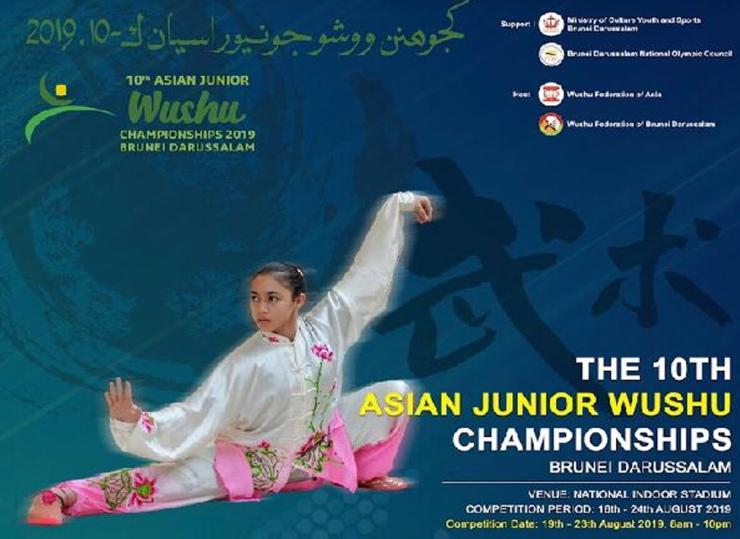 Content Sections:
The 10th Asian Junior Wushu Championships 2019 held in Seri Begawan, Brunei, saw a team of 14 athletes sent by the Singapore Wushu Dragon & Lion Dance Federation. This edition of the biennial event attracted around 265 junior athletes of 18 teams from 16 countries and regions.
Among them, we see familiar faces: Nicholas Ngooi, Le Yin Shuen and Heidi Kong, who are Xuan Sports athletes. We are indeed proud to have our three elite athletes in the Singapore contingent and we have to say, even more proud that they have achieved good results for the nation, as well as, personal bests for their development in the sport. 
Content Section One Image:
Content Section Image: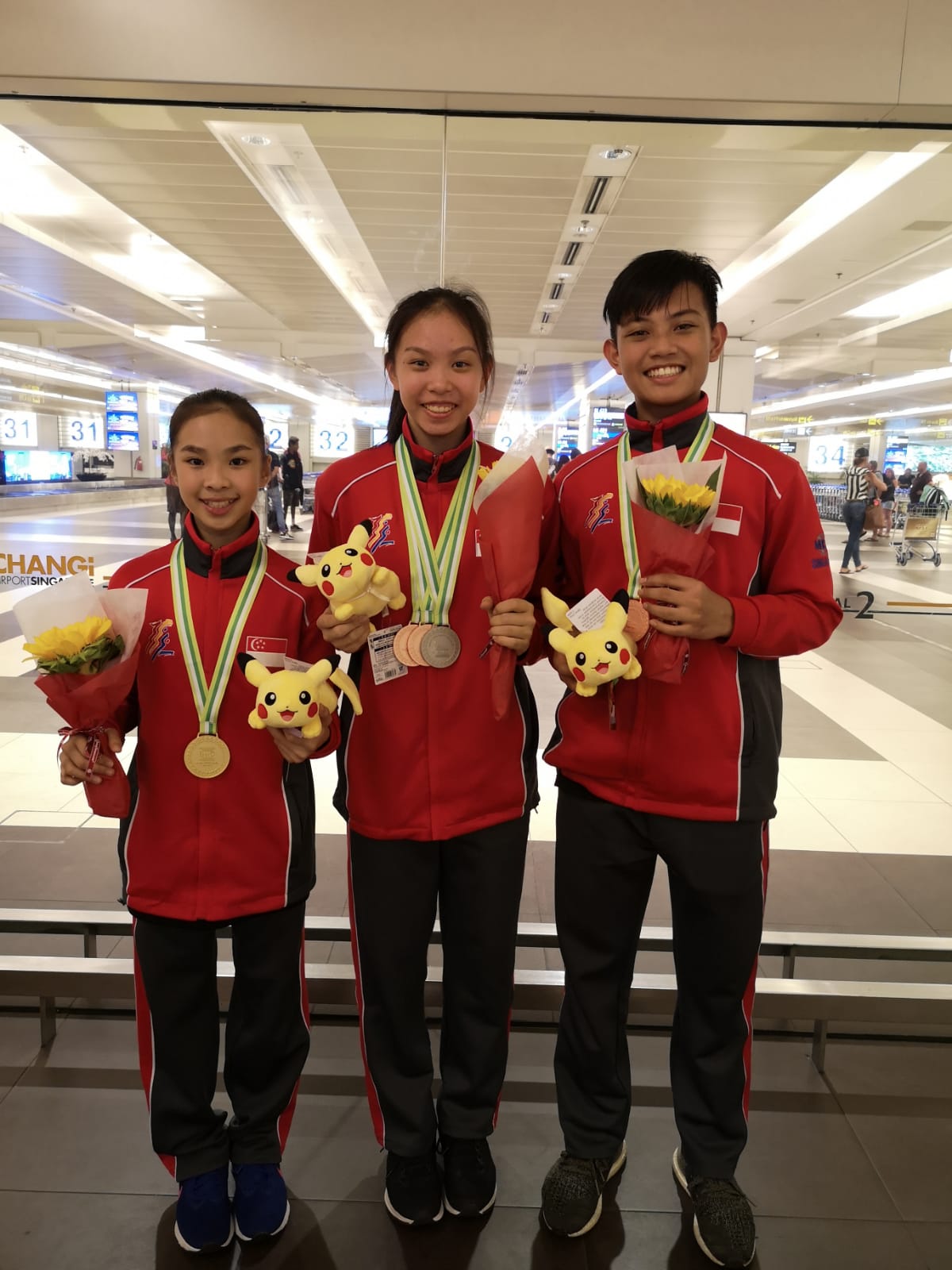 After pulling through the selections at the Singapore Wushu Dragon and Lion Dance Federation, Nicholas was selected to compete in Junior boy's Changquan, Daoshu (Broadsword) and Gunshu (Cudgel); Yin Shuen for Youth (Girl's) Changquan, Jianshu (Sword), Qiangshu (Spear), Duel Event and the Group Event; and Heidi for Children (Girl's) Changquan and Jianshu (Sword). 
Overall, our athletes have achieved good results and breakthrough in their personal best records. 
Heidi clinched her first internatitonal Gold medal in the Children (Girl's) Jianshu event with her excellent showing in the routine. On the other hand, Yin Shuen had podium finishes in all her three individual events, earning herself two bronze medals in Changquan and Qiangshu, plus a silver medal in the Jianshu event for Youth (Girl's). Nicholas won a bronze medal in his pet event -- Daoshu. 
Team Singapore also did well with excellent results and we would like to congratulate them! 
Content Section One Image:
Content Section Image: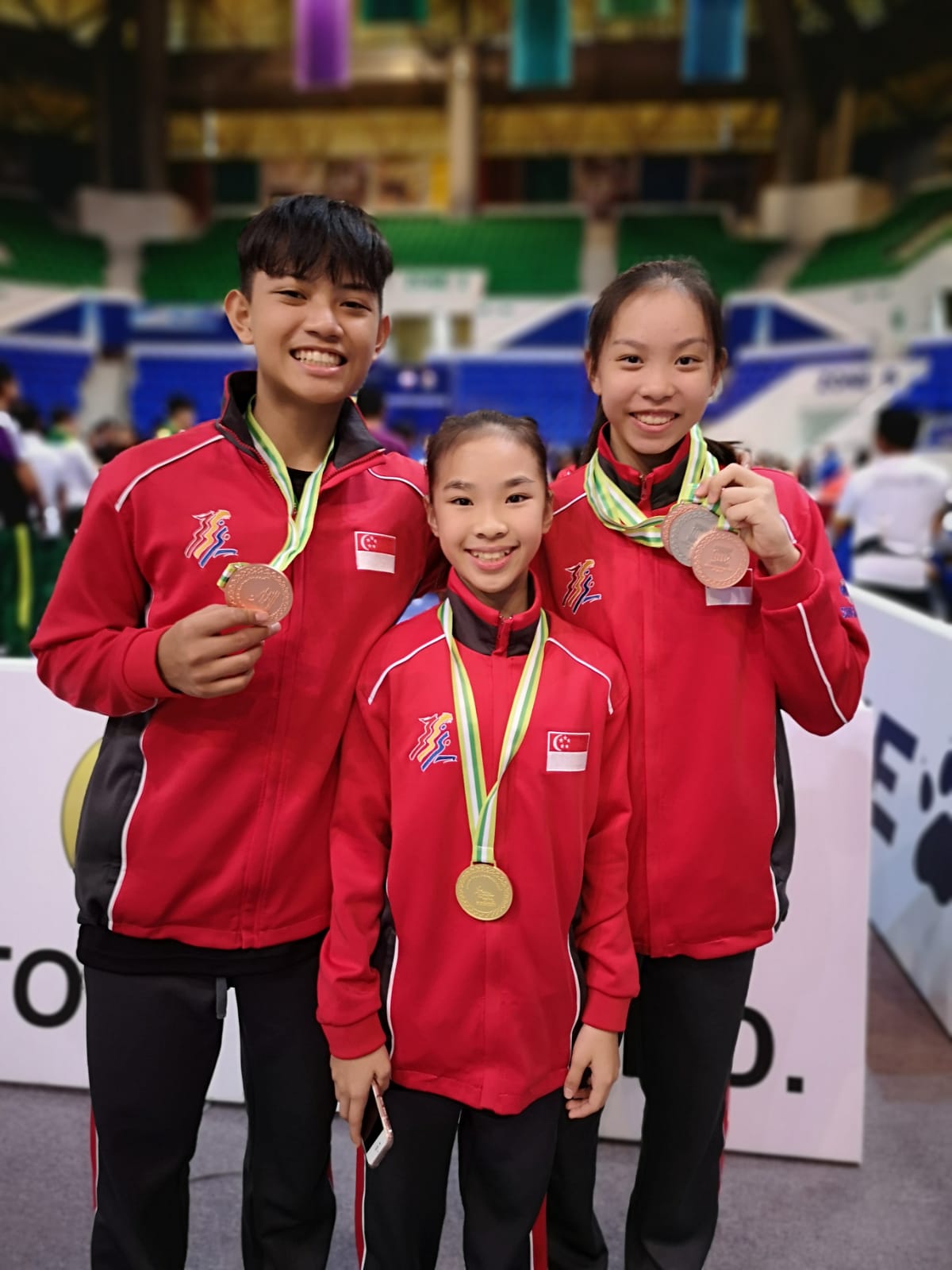 Between these three athletes, are countless hours of training and hard work, and did we mention, sweat and tears? Besides Wushu, they are full-time students much like the rest of our students and such achievements are no mean feat. 
CONGRATULATIONS, Nicholas, Heidi & Yin Shuen! We are really proud of you for bringing glory to the nation, as well as, Xuan Sports!