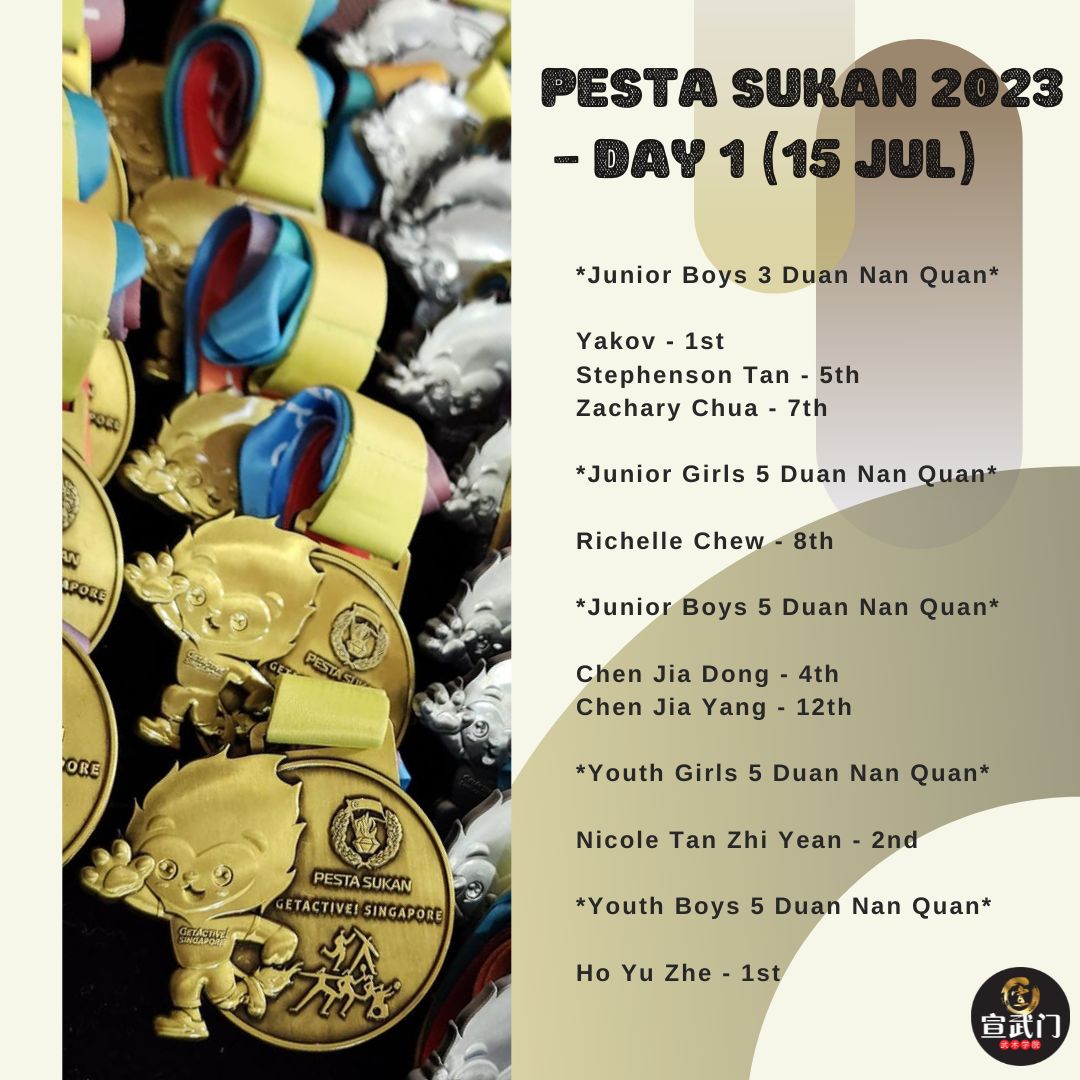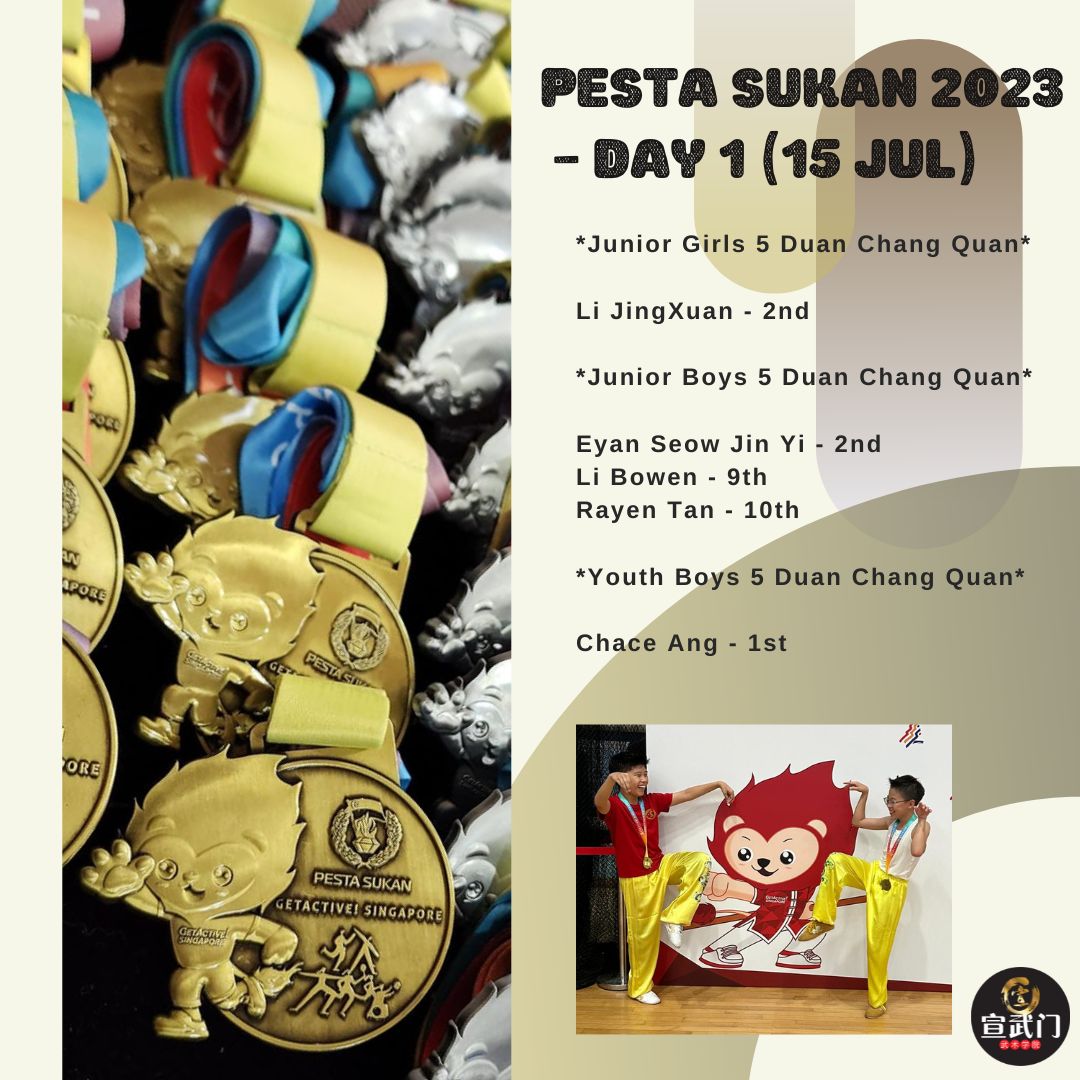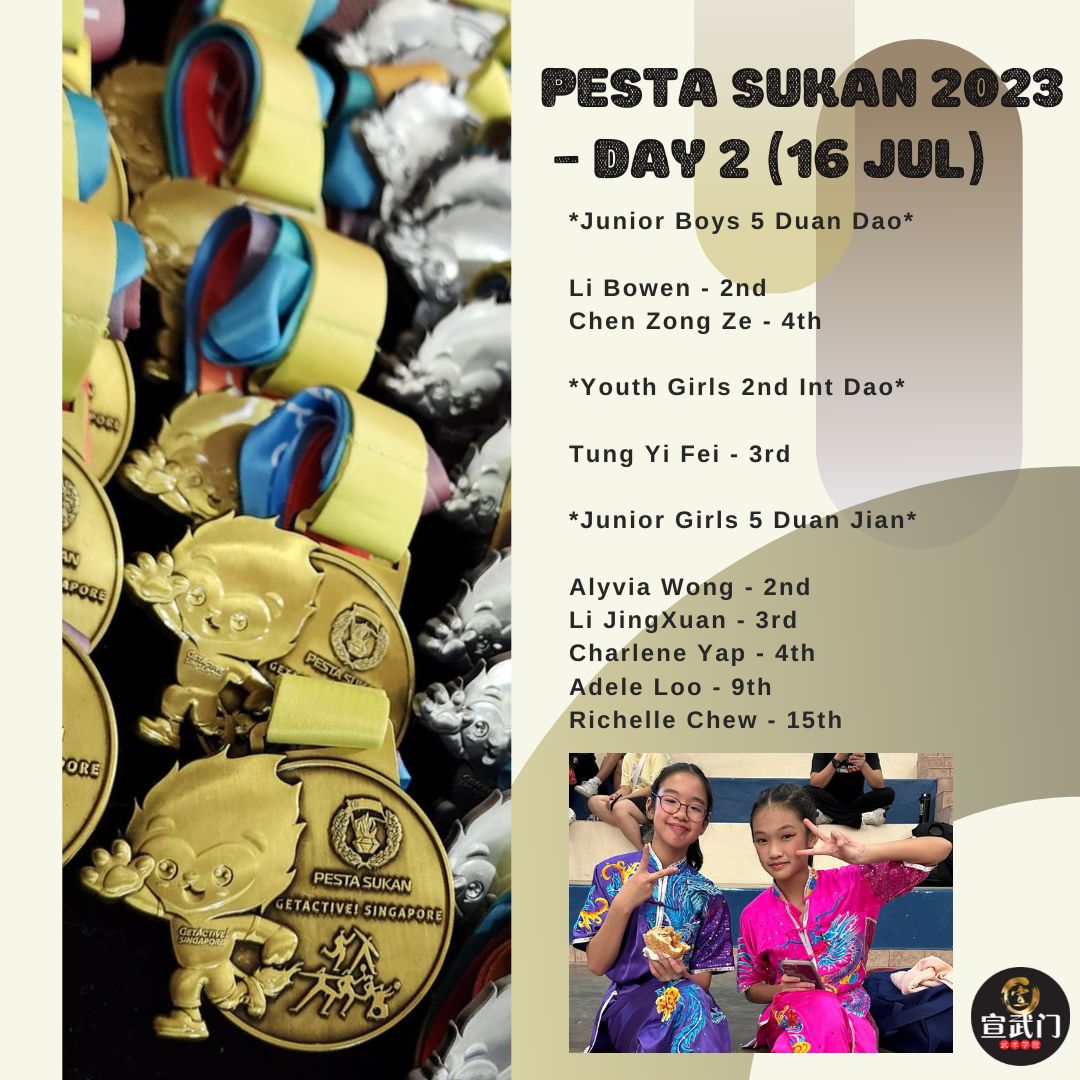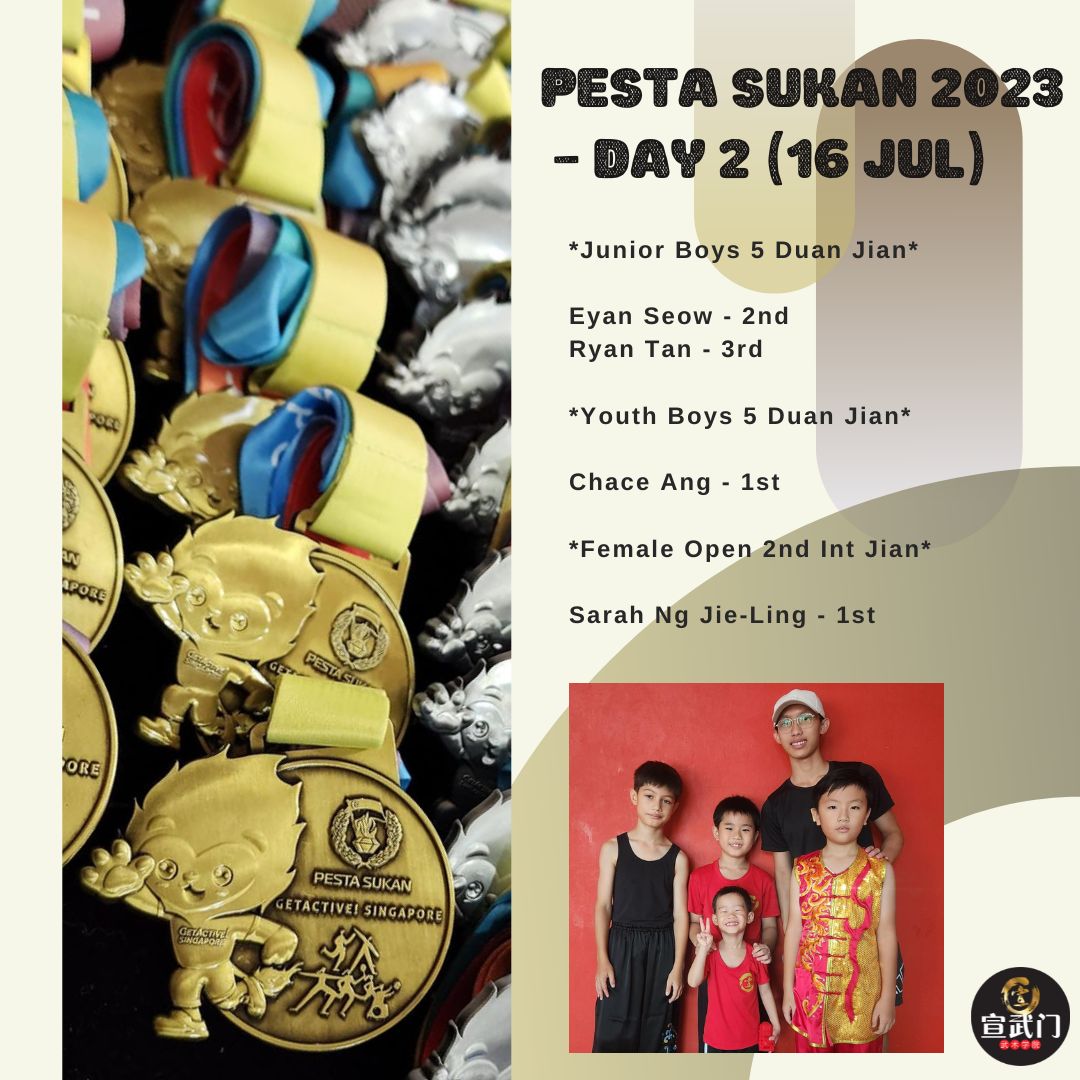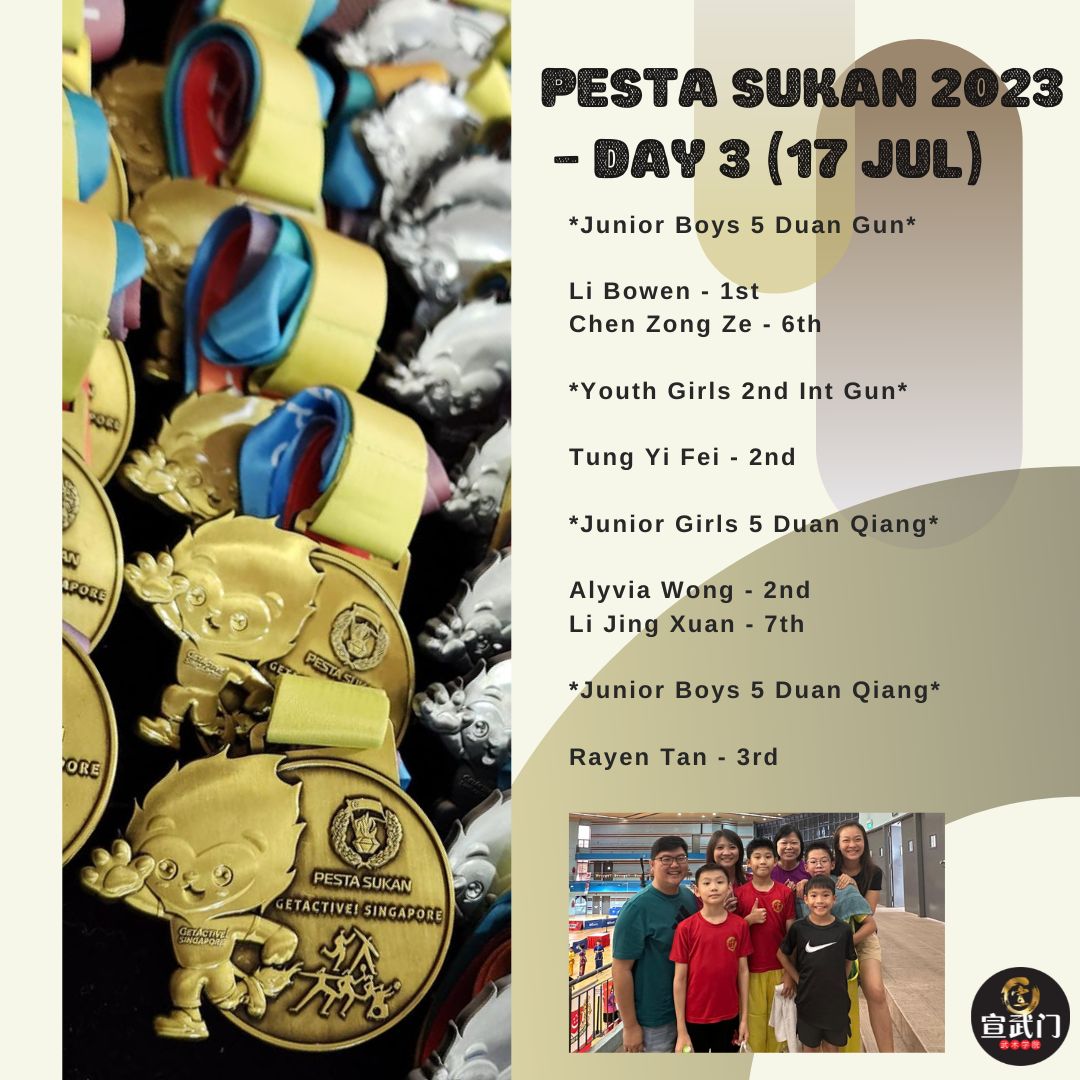 🎉 Congratulations to Pesta Sukan 2023 Wushu for an Extraordinary Success! 🏆
We are thrilled to announce that Pesta Sukan 2023 Wushu was a remarkable triumph! 🌟 A huge round of applause to all the phenomenal Xuan Sports athletes who showcased their incredible talent and displayed exemplary sportsmanship throughout the competition. 👏
We couldn't be prouder of our athletes for their outstanding performances. Their dedication, hard work, and perseverance truly shone on the stage. But it's not just about winning medals; it's about the values we hold dear at Xuan Sports.
We were deeply moved by the beautiful acts of sportsmanship demonstrated by our athletes. Whether it was cheering wholeheartedly for their fellow competitors or showing small gestures of kindness like offering their seats to parents or kids, these actions reflect the core values of Xuan Sports and our commitment to value education as we teach the principles of Di Zi Gui.
To all our athletes, you have not only showcased your skills but also embodied the true essence of sportsmanship and camaraderie. Your performances inspire us all to reach greater heights and uphold the spirit of unity.
A heartfelt congratulations to each and every one of you! 🎊 Your achievements at Pesta Sukan 2023 Wushu are a testament to your passion, talent, and unwavering dedication. We are honored to have you as part of the Xuan Sports family.
Stay tuned for more incredible moments and exciting updates as we continue to thrive together on this extraordinary journey!
#PestaSukan2023 #WushuChampions #XuanSportsPride #OutstandingPerformance #Sportsmanship #ValuesMatter #DiZiGui #TeamSpirit #Wushu #WushuSingapore #XuanSports