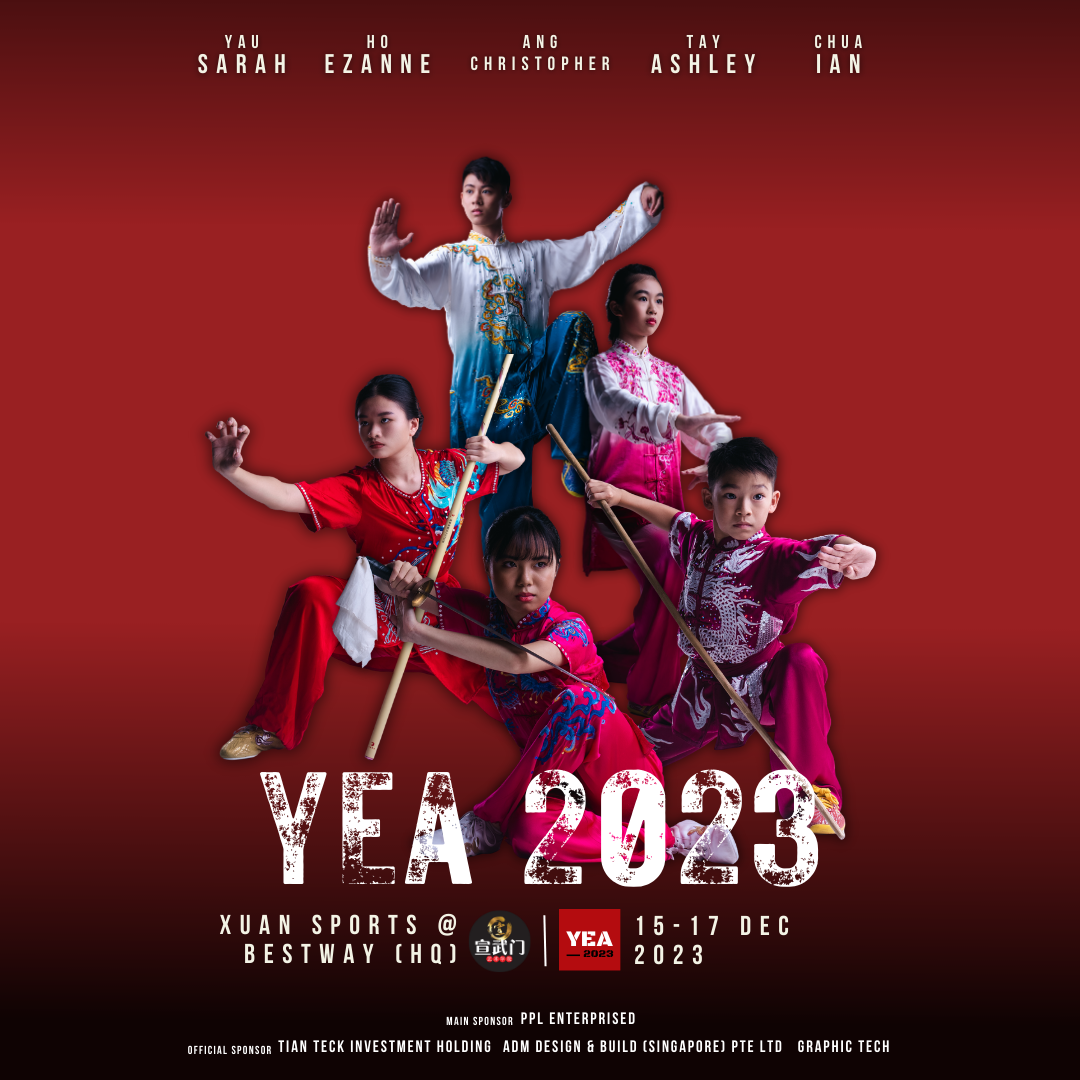 🌟 Announcing Xuan Sports Year End Assessment 2023 (YEA 2023) 🌟
We are thrilled to unveil the much-anticipated Xuan Sports Year End Assessment 2023! 🎉 This event promises to be a remarkable opportunity for all our talented students to showcase their skills, demonstrate growth, and embrace new challenges.
📚 YEA 2023 Highlights:
🏆 Comprehensive Evaluation: Our dedicated coaches will assess each student's progress across various aspects of their chosen disciplines.
🎭 Dynamic Performances: Witness captivating demonstrations that highlight the hard work and dedication of our students throughout the year.
🌍 Broadened Horizons: Engage in friendly competitions, workshops, and interactive sessions, allowing students to broaden their knowledge and skills.
🗓️ Mark your calendars: YEA 2023 will take place on 15-17 Dec 2023 at Xuan Sports @ Bestway (HQ). All students are expected to participate and contribute to this extraordinary event.
🙌 Let's celebrate the achievements of our talented students and applaud their commitment to personal growth and excellence! 🎉
Stay tuned for more updates and details about YEA 2023. This is an event you won't want to miss!
Do Scan the QR Code in the Poster, Or/ via this link below to register.
https://forms.gle/CJxJReHgsc4RXM4z8
Do take note that Registration is open till 30 September 2023, 2359H
#XuanSports #Wushu #WushuSingapore #YEA2023 #TalentedStudents #Performance #Assessment #Growth #Excellence #Celebration